Our Winter Kit Club Included:
Unraveling: The Kentuckian, Part Two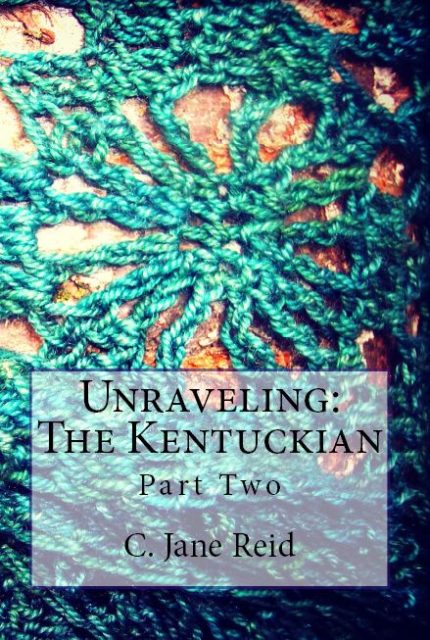 The last half of the fourth story in the Unraveling series by author C. Jane Reid concludes the tale of the great-great grandson of Ailee Donaghue. Wanted for murder and pursued by an unknown foe, Hollis Donaghue sets off on his own in an attempt to draw out his enemies. Bea Confer is against the plan from the beginning, but Hollis can no longer put the woman he's come to care for at risk. He is confident in his skills as a woodsman and in the craft his mother taught, but is it enough? Or has he just put the people he loves at more risk by setting off alone? Hollis' full story will be published as The Solitary Stitch later this year.
Bea's Dodi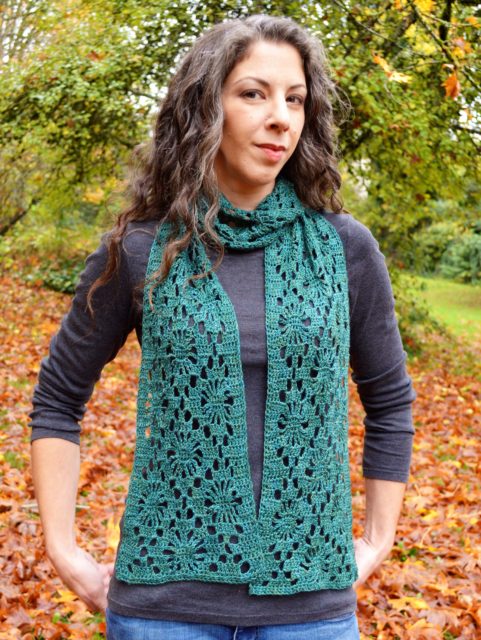 During his travels, Hollis finds quiet times between making camp and sleeping to crochet. He favors useful, practical patterns that his mother taught him, but when a man wants to make a gift, useful and practical isn't always best. Drawing upon his time among the Cherokee people, Hollis works up a new style in hopes of one day impressing a certain lady friend he admires. Recreating Hollis's work, Laurinda Reddig's latest design captures the elegance, and yet still practical, gift. The pattern is now available HERE on Ravelry.
The Yarn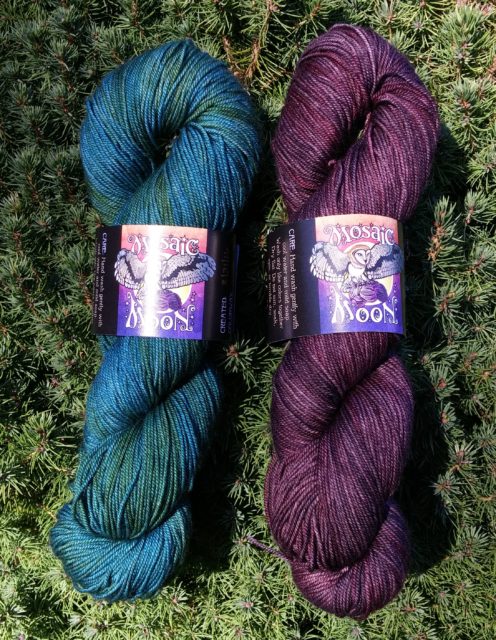 This kit features Madrone Fingering Weight Yarn from Mosaic Moon in Ashland, Oregon. This delectable yarn is made from 60% Superwash Merino, 20% Silk, and 20% Yak and is an absolute delight to work with! Mosaic Moon's colorways have so much depth of color and subtle shading that I cannot capture them properly. The choice was between the Nessie and Web of Life colorways. Read more about the dyer here.  
Turkshead Knot Hemp Scarf Ring
Laurinda handmade the Turkshead Knot Scarf Rings from hemp cord, a material that could be found in nearly every barn in 1830s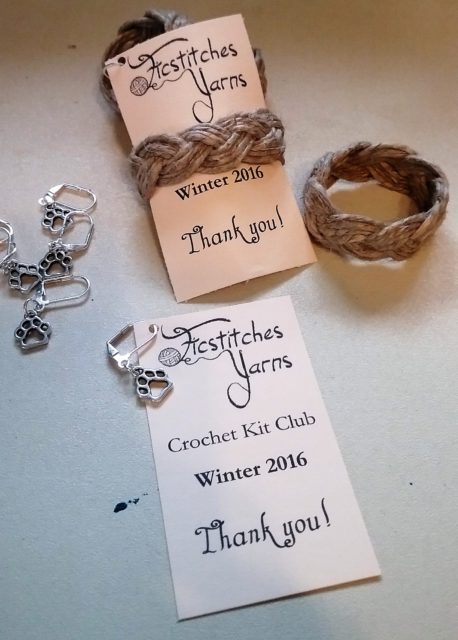 Kentucky. Given to Bea by Meriday, the runaway slave she helped, the knot was a practical gift to secure Bea's Dodi by pulling both ends through the ring as she wore it around the farm.
Paw Print Stitch Marker
Carissa put together the paw print stitch markers, the second Ficstitches Yarns handmade stitch marker to be included in kits. Does the paw print represent Hollis's faithful companion, Dog, or the wolves that hunted him? That is for you to decide.
Sheep Ornament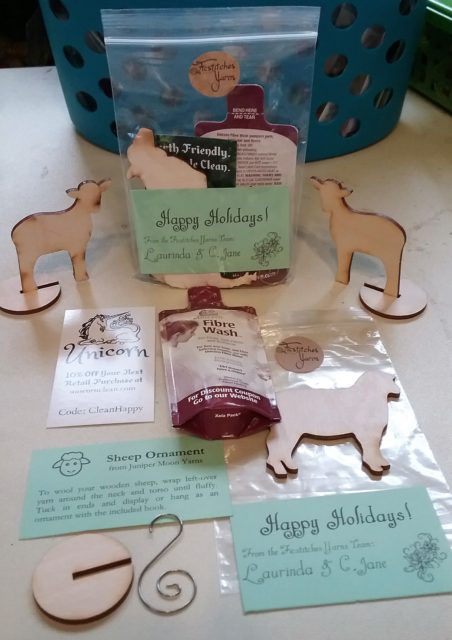 For our holiday kit, we added a little extra gift. Sheep are an important resource for the Donaghue family and a constant presence in their lives. These clever wooden sheep cut-outs from Juniper Moon Yarns can be wrapped with left-over yarn to create a sheep to hang on the Christmas tree with the included hook or to set in the wooden stand to display.
Unicorn Fibre Wash
This kit's yarn is a unique blend of wool, silk, and yak, and therefore a special Fiber Wash and coupon provided by Unicorn Clean was included to help with blocking Bea's Dodi after it is complete.
Our First Kit Club of 2017 goes on sale for Preorders on January 1st and will include Part One of a brand new story, with all of the usual surprise goodies you've come to expect from Ficstitches Yarns!