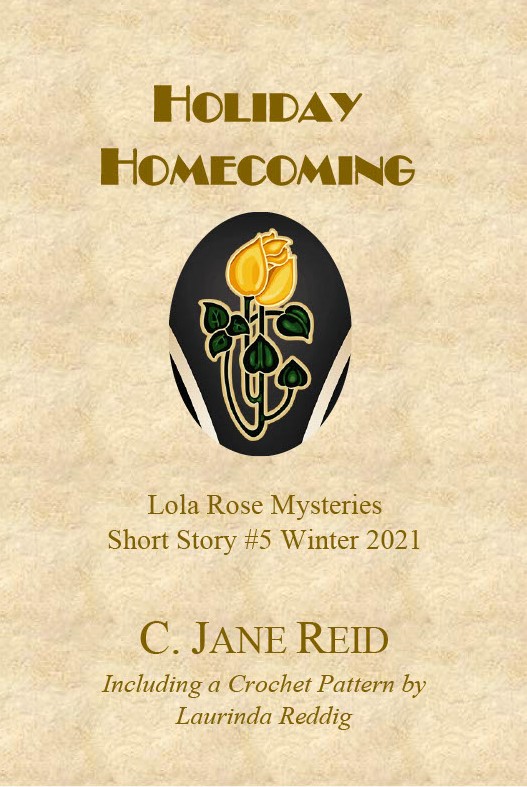 Story
Holiday Homecoming by author C. Jane Reid. Lola and Willa have returned to a gray and snowy London, driving Lola's newly purchased auto. What trouble could they possibly get into before reaching the Regal Rose hotel?
Welcome to the Regal Rose Hotel: The posh and elegant hotel that caters to the rich, the famous, and the eccentric in Jazz Age London. Try the hotel's signature drink, The Rose, at the Portage Club nightclub, dance the night away to the music of Dot and the Four Grooves, and sit with Lola Rose and her companions as they indulge in jazz, cocktails, rumors, and mysteries. There may just be a romance or two.
Pattern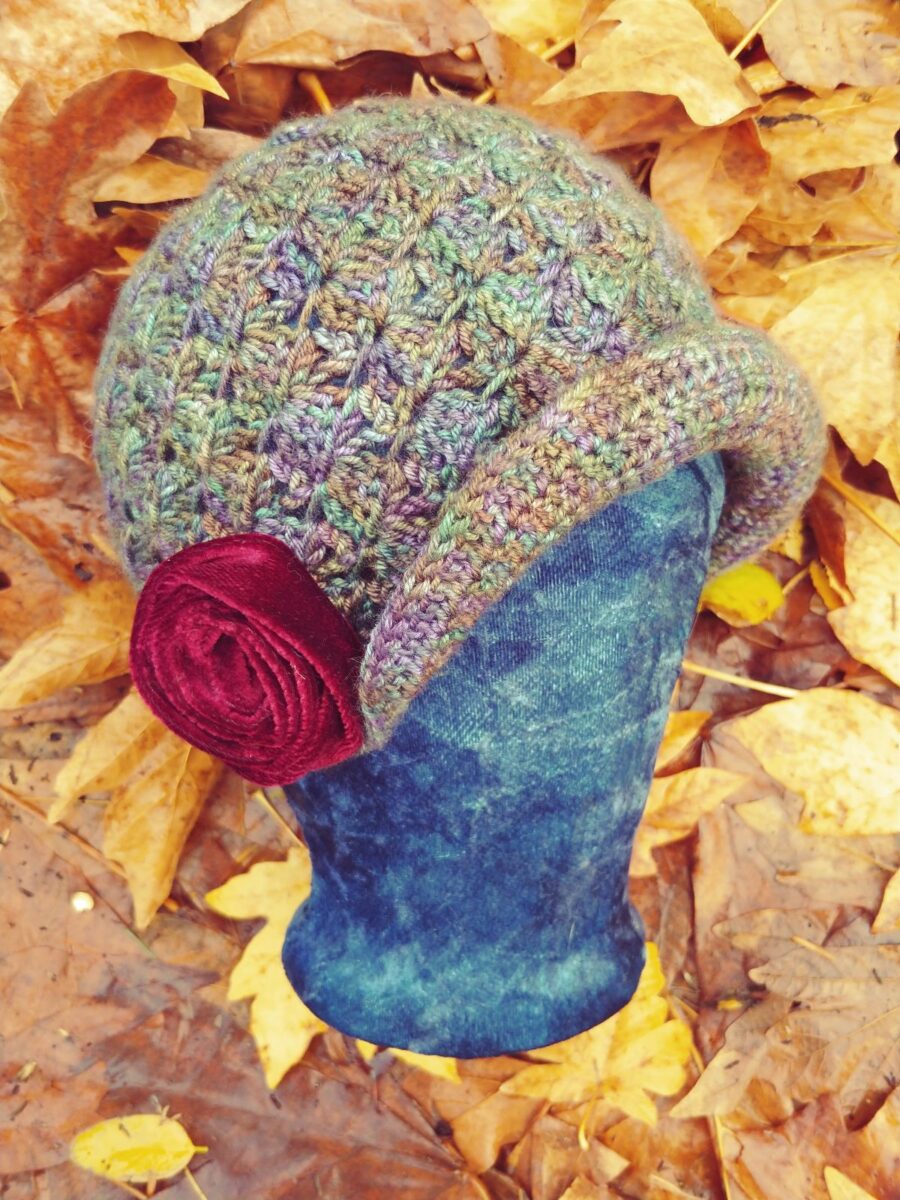 The Chou Chou Cloche design by Laurinda Reddig was the first thing that came to mind when she thought about designs inspired by the fashions of the 1920's era of the stories. . The bell-shaped hat with a deep snug fitting crown and narrow brim was so common to ladies at the time. A quick and fun project, you may just want to make two!
Yarn
This kit features one skein of delicious DK Yakity Yak, 232 yards/100 grams DK weight yarn that is a delicious blend of 15% silk, 20% yak, and 65% superwash merino hand-dyed by Greenwood Fiberworks. Choice between Calypso (cool) and Arcade (warm) variegated colorways.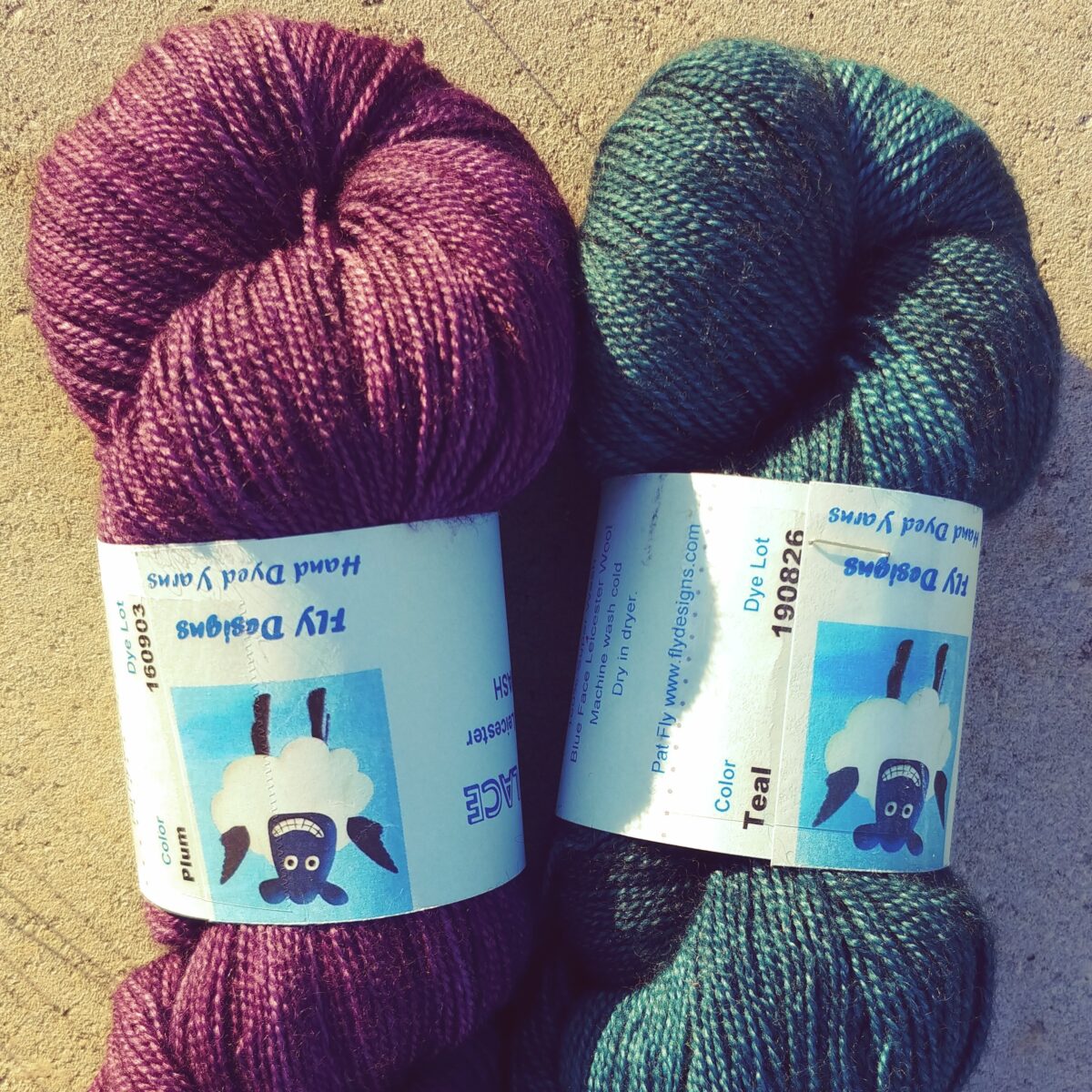 Accessory
Our designer Laurinda sewed Velvet Rose Hat Pins for each kit to complete the look of the Chou Chou Cloche Hat. A "Chou" was a large fabric rosette used as trimming, which seemed like the perfect compliment to the hat project.
Are you ready for another year of Mystery?  
Preorders Close soon! Our Winter 2021 Kit Club is only on sale through October 31st. This kit will include a brand new short story about Lola Rose and her friends. And of course you'll get all of the usual surprise goodies you've come to expect from Ficstitches Yarns!
Subscribe Today!