Our Fall Kit Club Featured: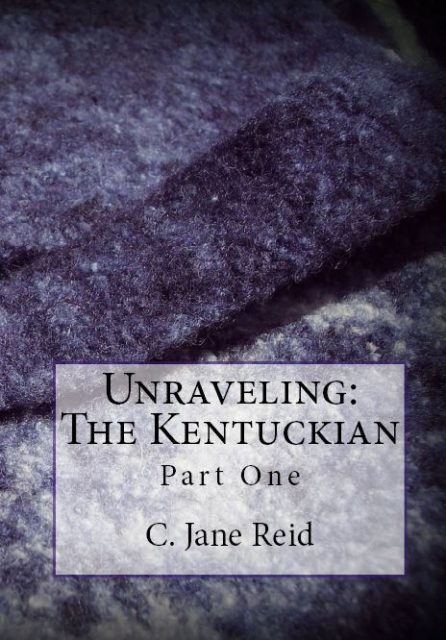 Unraveling: The Kentuckian, Part One
The first half of the fourth story in the Unraveling series by author C. Jane Reid follows the great-great grandson of Ailee Donaghue. Hollis Donaghue has been on the long hunt all his life, and he's thinking maybe he should settle down. Except now he's wanted for murder. He turns to a person he trusts, widow Bea Confer, but will he bring danger to her doorstep? No matter how readily she can bring that pistol of hers to bear, there are some threats not even Bea can foresee. Hollis knows what might lurk in the shadow of the woods—but is he prepared to face it? The conclusion of the story will ship with the Winter 2016 Crochet Kit.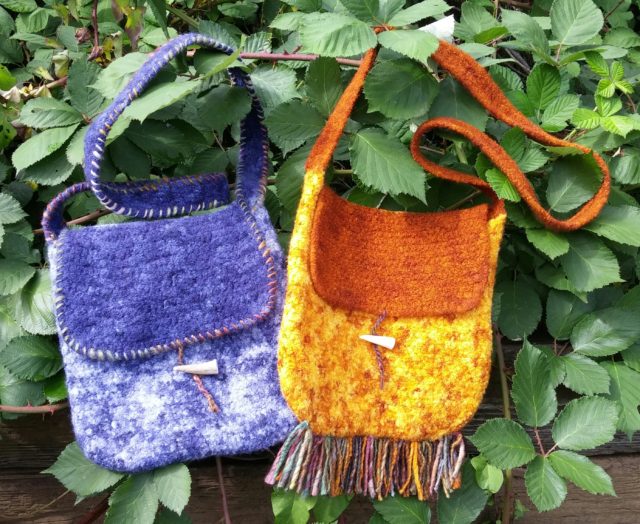 Hollis's Satchel
Travel through the backwoods of Kentucky can be dangerous, but Hollis is careful, using the skills his mother taught him. He gets more than a few odd looks from passersby who see him with his crochet hooks, but he never much cared what others thoughts. He and his traveling companions, his faithful dog and his trusty mule, are adorned by his creations, but he carries a special item made by his mother—his satchel. Laurinda Reddig recreates Deirdre's gift to her youngest child along with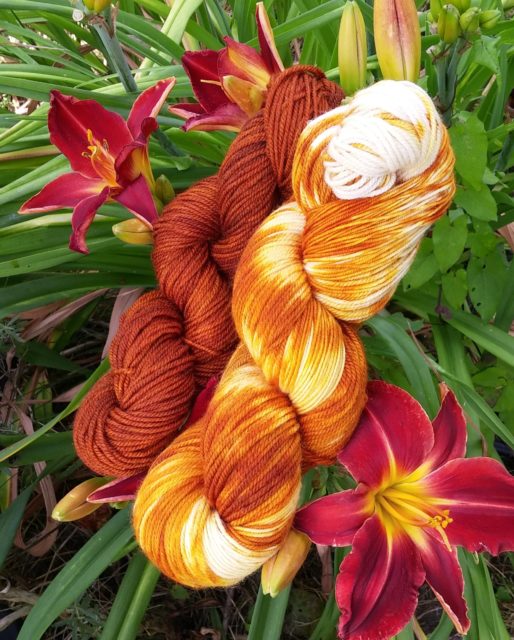 instructions on fulling the crocheted satchel to make it suitable for carrying your flint and steel, or a wallet and keys.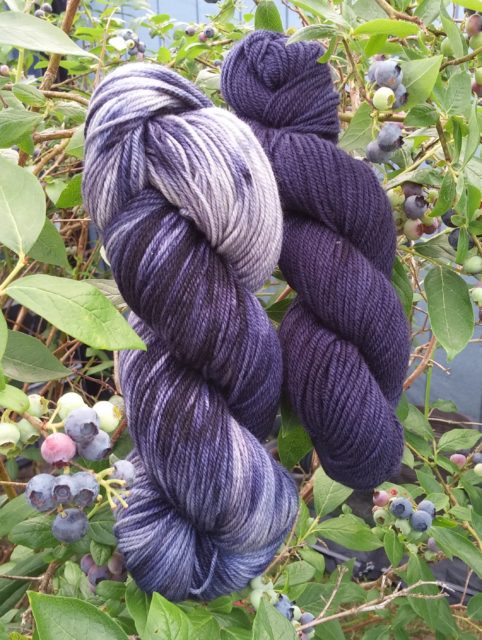 The Yarn

This kit features not one but two skeins of Artistry Yarn by Country Yarns. Offered in complementary colors, this yarn is a blend of Polwarth and Silk that felts up beautifully. Although Laurinda also included instructions for making the Satchel on a smaller hook, if you are hesitant to through your lovely hand-dyed silk blend yarn in your washing machine. Read more about the dyer HERE.
Using naturally shed antlers found in the wild much like Hollis would, Monica of Craftwich Creations created toggles to give the Satchel its closure. Tied onto a card with a simple length of hemp, the hemp becomes the way to thread yarn through the toggle to attach it to the satchel, following a backwoodsman's skill at making do with whatever is at hand.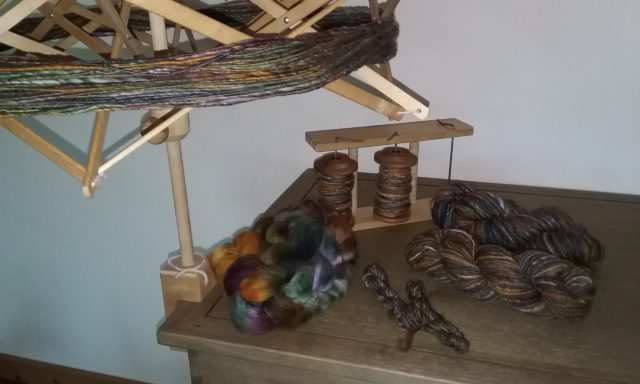 Hand-spun Art Yarn
Following the example of Bea and Sally, Laurinda and C. Jane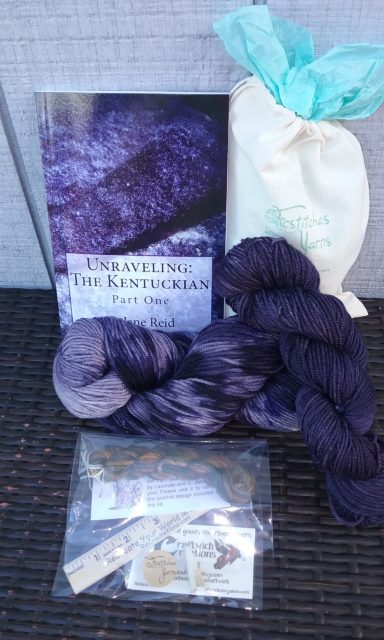 spun the art yarn enclosed as a gift in each kit. The roving, also from Country Yarns, was the same Polwarth and Silk blend as the project yarn and was dyed to complement either colorway. Meant for completing the look of the satchel, the art yarn can be whip-stitched around the strap and flap, used to create fringe or tassels, or used in another creative way.
Other Extras
Laurinda also included one of her 6 inch rulers that she usually gives to students in her crochet classes. It is perfect for measuring out Fringe or the Tie when finishing your Bag, as well as checking your gauge. Since the project in this kit was for a Bag, we even included a Coupon for 25% off a Crocheted Bags Craftsy Class from our friend and designer Karen Whooley. So if you enjoy making this project, you can learn all you need to crochet more bags!
Our Last Kit Club for 2016 goes on sale for Preorders on October 1st and will include Part Two of the story from this kit. If you missed the Fall Kit, you will have the option to add on Part 1 when you order the Winter Kit so you can read the full story.