5th Anniversary Store
Grand Opening in June!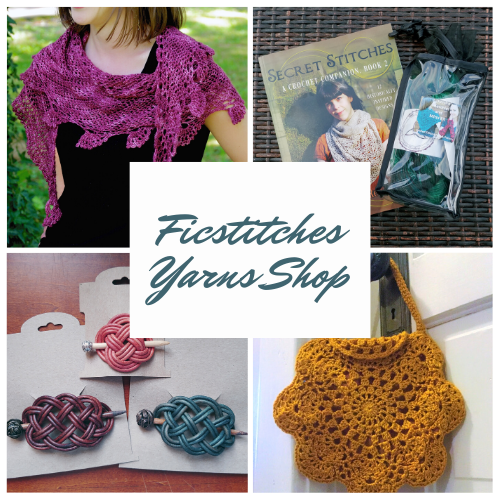 Summer PreOrders are Now Closed
While you are waiting for the next kit, check out our brand new Ficstitches Yarns Shop!
Find a Limited selection of Kits and Accessories from the past 5 years
plus Signed Books and Patterns
Get Free Shipping on Books this month!
---
Envision the History of Crochet through Fiction and Design…
Ficstitches Yarns Kit Club is a quarterly kit club specially designed for crocheters that combines your two favorite hobbies, Crocheting and Reading! So much more than a yarn club, each element of these kits is a mysterious delight… but each one is only available for one month.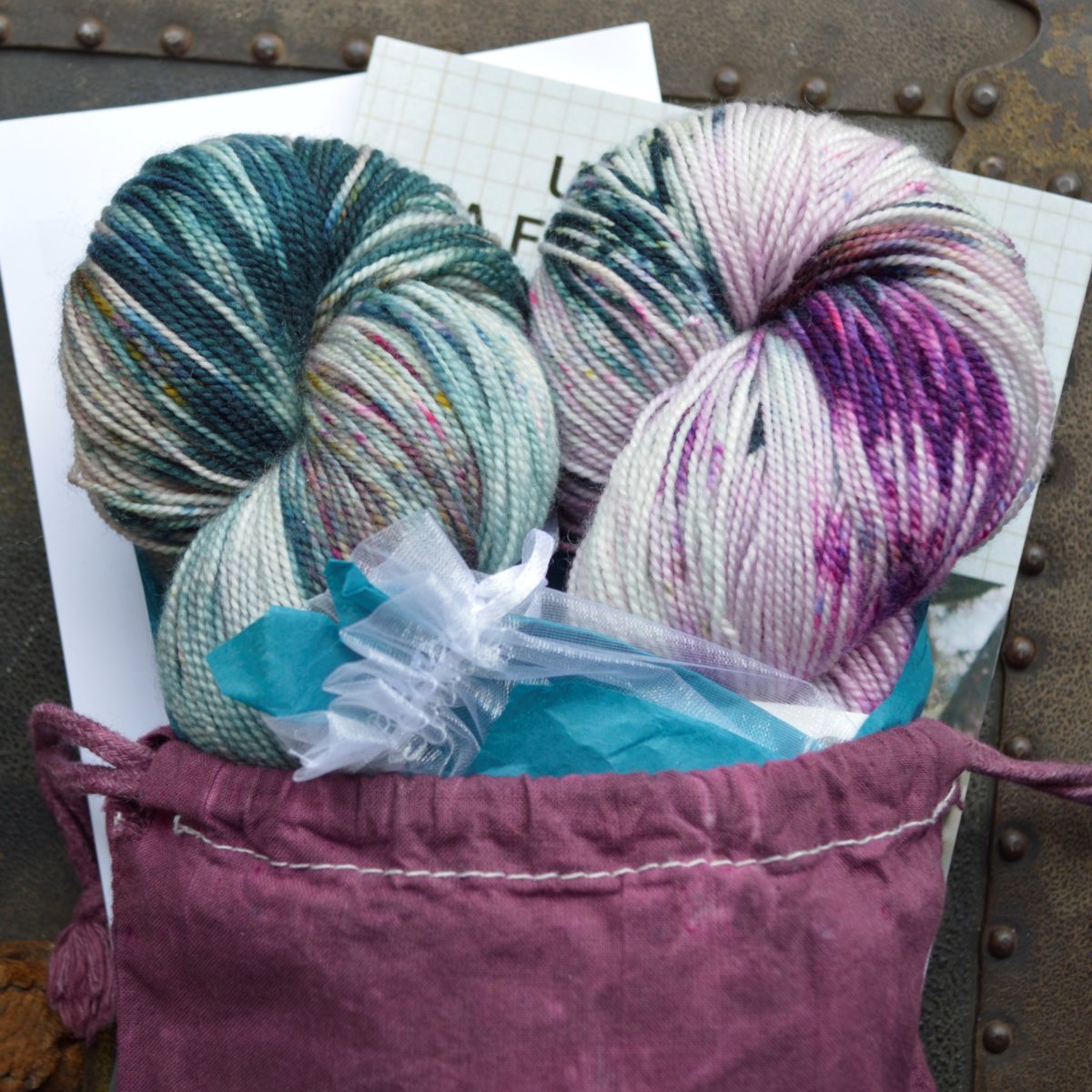 Each kit offers a brand new fictional story and crochet pattern along with hand-dyed yarn and a handmade accessory, all bound together in a theme of romance, history, and crochet. JOIN THE ADVENTURE!
Brought to you by the creative minds of award-winning crochet designer Laurinda Reddig and historical fiction author C. Jane Reid since 2015...
What Our Kit Club Members Say…
"I have gotten every kit! The yarn is always amazing, I have learned new stitch techniques, and the stories are great. It feels like my birthday when they arrive!" — Kandle Y.
"Each time I receive a kit I think it cannot possibly be better than the last one. But this time you have moved the bar so very high! WOW OH WOW OH WOW!!!!!!!!! 💖" — Libby N.
"What's not to love? I get so excited when I get my kit, like a little kid getting a present. Lol. The stories are well written and as an avid reader I can't put it down until I either fall asleep or finish the book. The patterns are well written and wonderful items to make some you want to make it over and over again. The yarn is wonderful and the surprise extra is always great." — Christine S.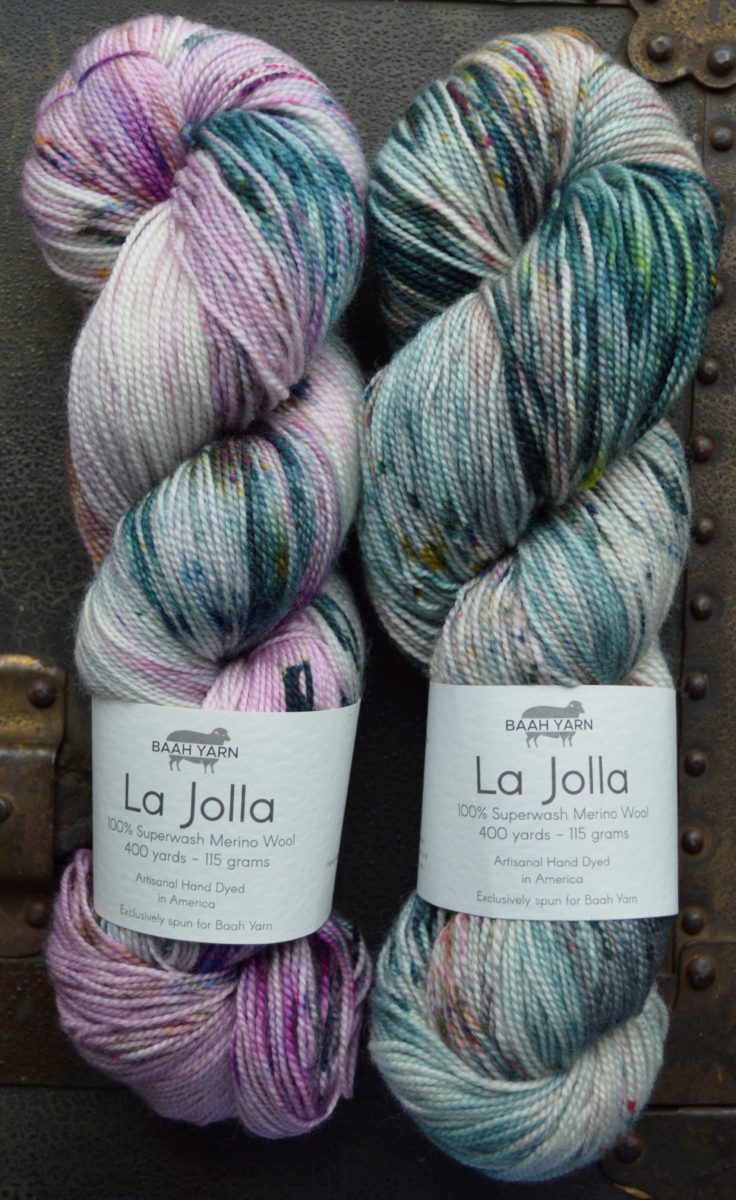 What Will our Summer Kit Include?

The Story
Unraveling: The Madness of Adelaide Rourke by author C. Jane Reid.

The Yarn
This kit features La Jolla from Baah Yarn, superwash Merino wool fingering weight yarn in Blue Magic and Purple Haze.

The Design and Accessory
The newest design by Laurinda Reddig with a tool to help you make it. But what will it make? That's the mystery!
LEARN MORE:
---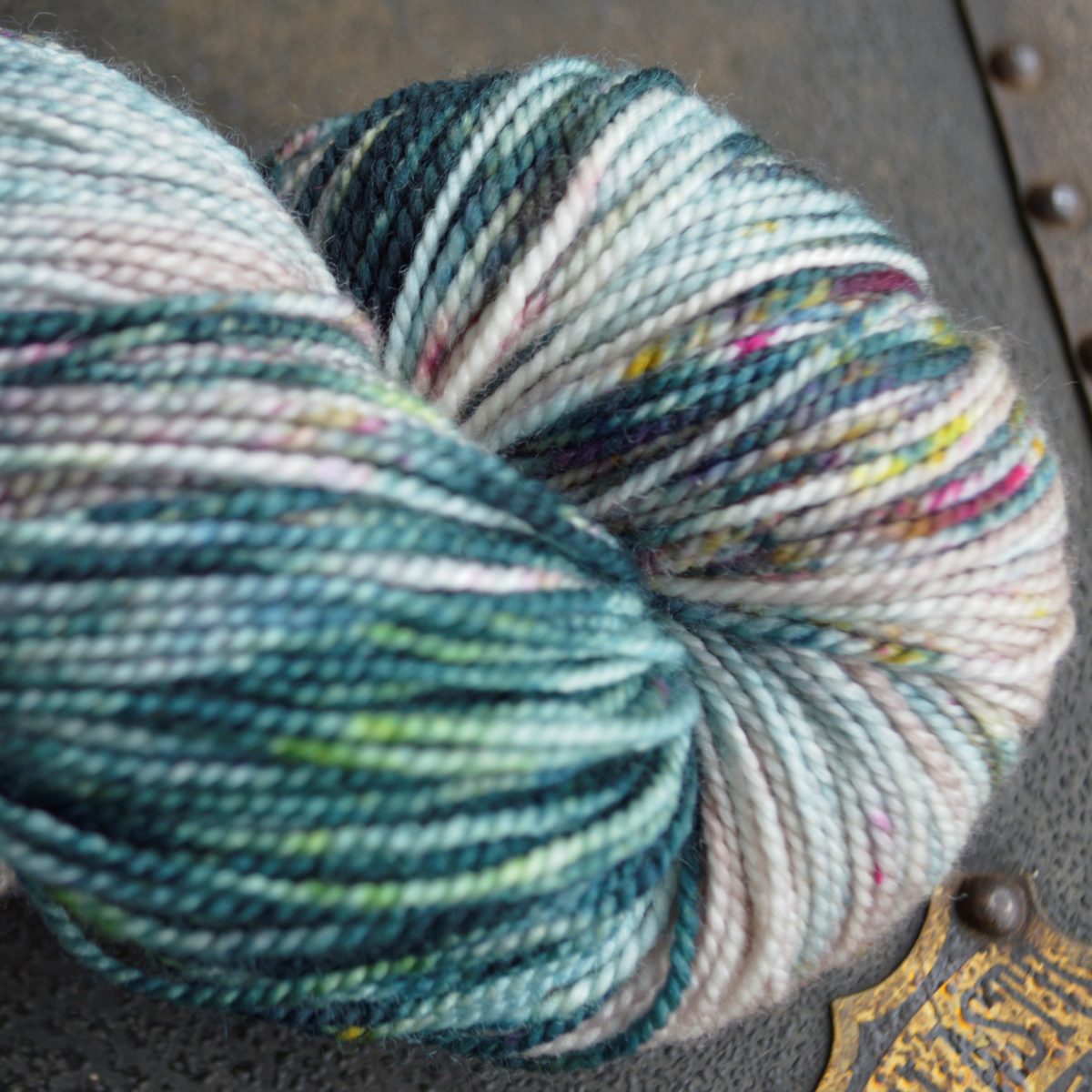 More Rave Reviews from Our Customers:
"I must share with you and the others that I've bought many kits before but this is BY FAR the best, most comprehensive of them all!!!" -- Roberta Abrams
"My kit just arrived! WOW, how cool is this kit…I love the idea of a story behind the piece we will be making together. I read through the directions, and really like the graph that is included to help with understanding the pattern. Thank you ladies for creating this unique wonderful kit. I am excited to start the shawl, and see others around the world crochet along together!" -- Brenda C.
"Received my first kit and finished the first excerpt of the book... Can't wait to read the next part of the story. I love the history and tradition of old patterns and stitch techniques. Thank you to the ficstitches yarn team for putting this club together and I will be here eagerly awaiting my next kit! Thanks again!" -- Barbara W.
Sign Up for Our Mailing List for Short Stories and to find out when Next Kit Is Available!