Yarning for a New Beginning by C. Jane Reid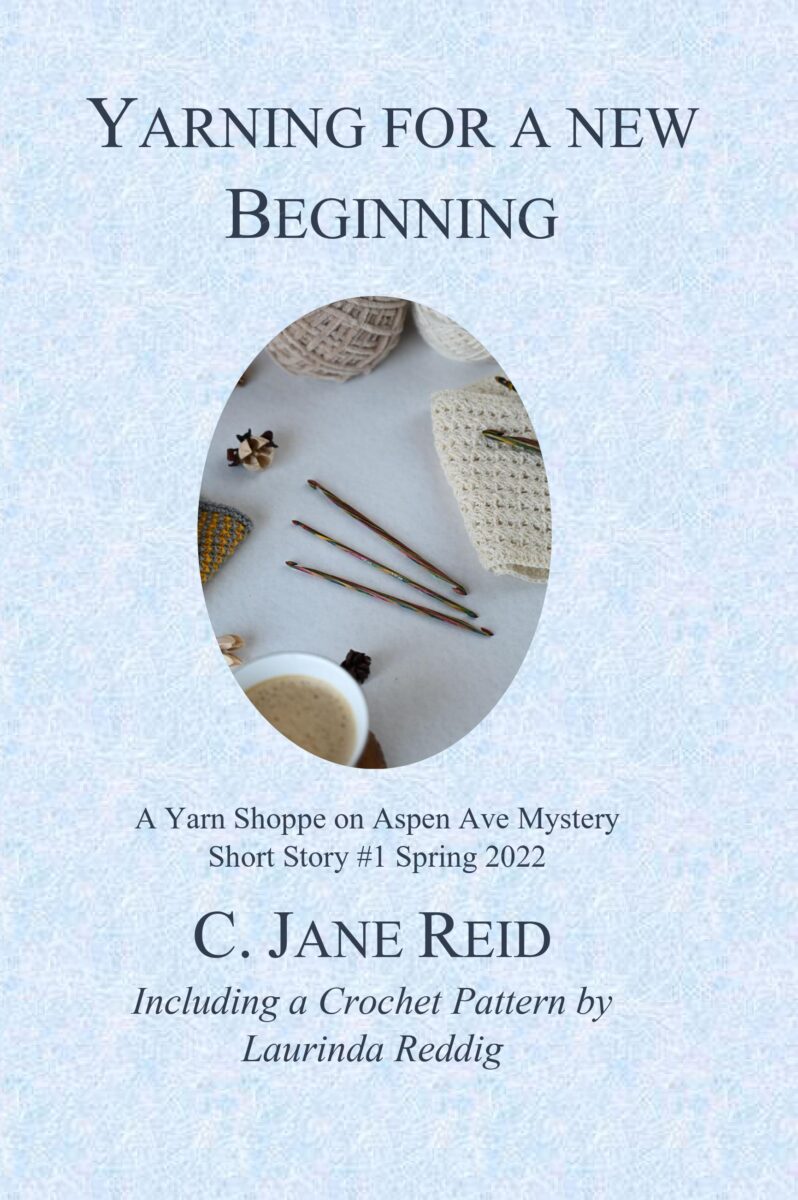 A Yarn Shop on Aspen Ave story, a brand New Series by author C. Jane Reid. Contemporary Cozy Short Stories featuring a small-town yarn shop and a newly divorced mom of two.
Jillie Maitlyn has never lived on her own before, nor has she been solely responsible for her two children, but since her divorce she is both. Amid all the challenges of moving into an old house in a new town, far from family and friends, she has found one place that feels like home. The owner of the Yarn Shoppe on Aspen Ave. welcomes her on her very first visit, and the manager hires her on the spot. For a nearly middle-aged woman who hasn't held a job for years, the yarn shop is the coziest one she could have asked for. If only she could keep her overly protective ex from interfering in her new life.
The Yarn Shoppe on Aspen Ave. is the local hub for crocheters, knitters, and handcrafters of all sorts! Settle into a cozy chair with your project bag for a gossip with the ladies. Walk the rooms of the old farmhouse-turned-shop to browse the luxurious yarns and fibers. Stop in the kitchen for some of Lorelle's famous bread pudding and a mug of coffee or tea. Everyone is welcomed at the local yarn shop, though beware of Needles. That cat has no sense of personal space or the damage his claws can do to lace-weight yarn.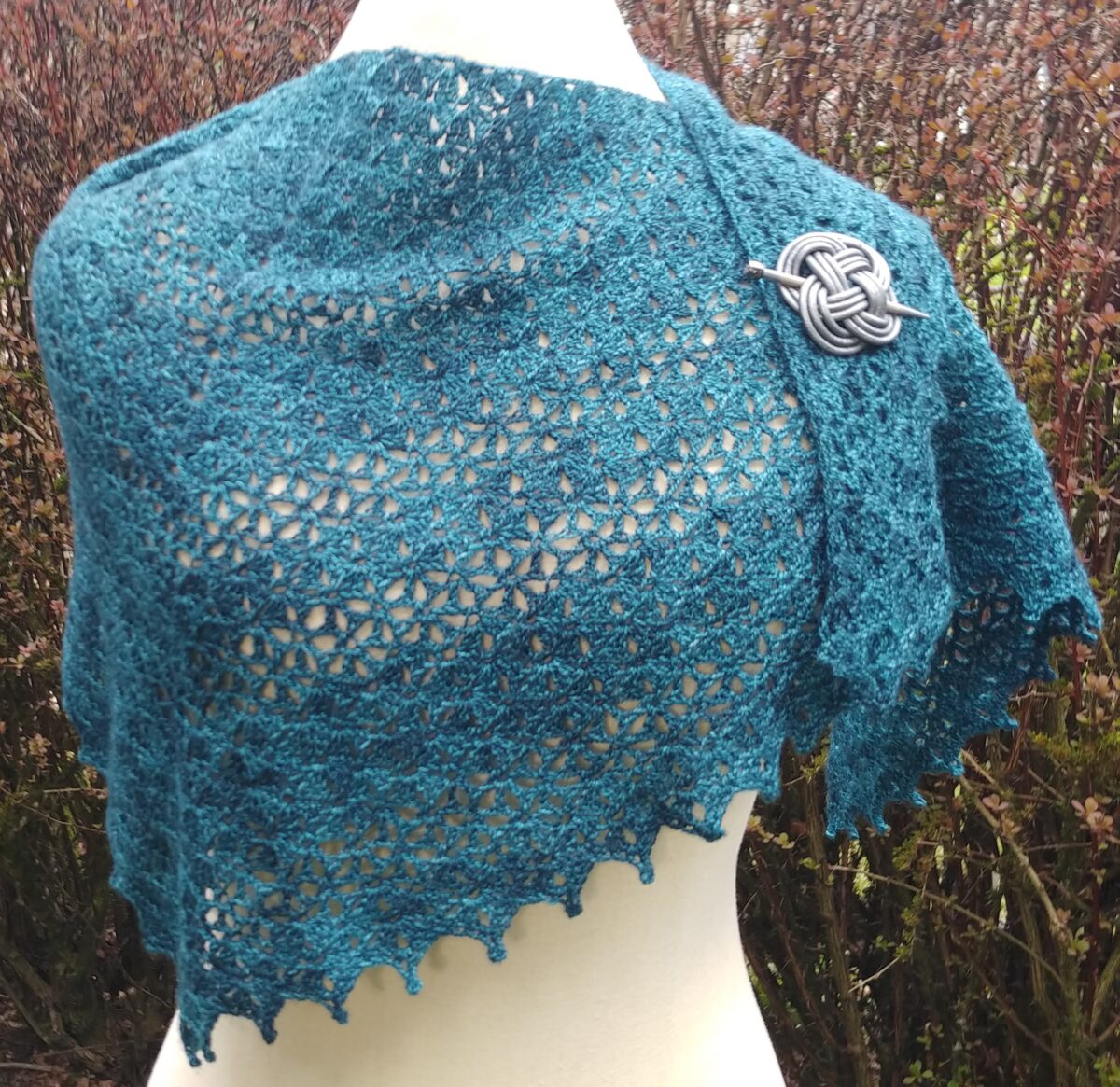 Maxine's Shawlette Pattern
Laurinda Reddig's newest design uses V-stitches to make up this delightful little shawlette. Adding stitches at the ends of every row forms a wide and shallow shape. Alternating open stitches with more solid ones creates stripes of flowery lace.
Flying Lace from Fly Designs
This kit featured a yummy skein of Flying Lace yarn hand-dyed by Fly Designs, that's 525 yards of light fingering weight yarn made of 100% Blue Faced Leicester. Pour yourself a glass of cabernet with the Plum colorway. Gaze into a midnight sky with the Teal colorway. As with all hand-dyed yarn color shades may vary as each skein is unique.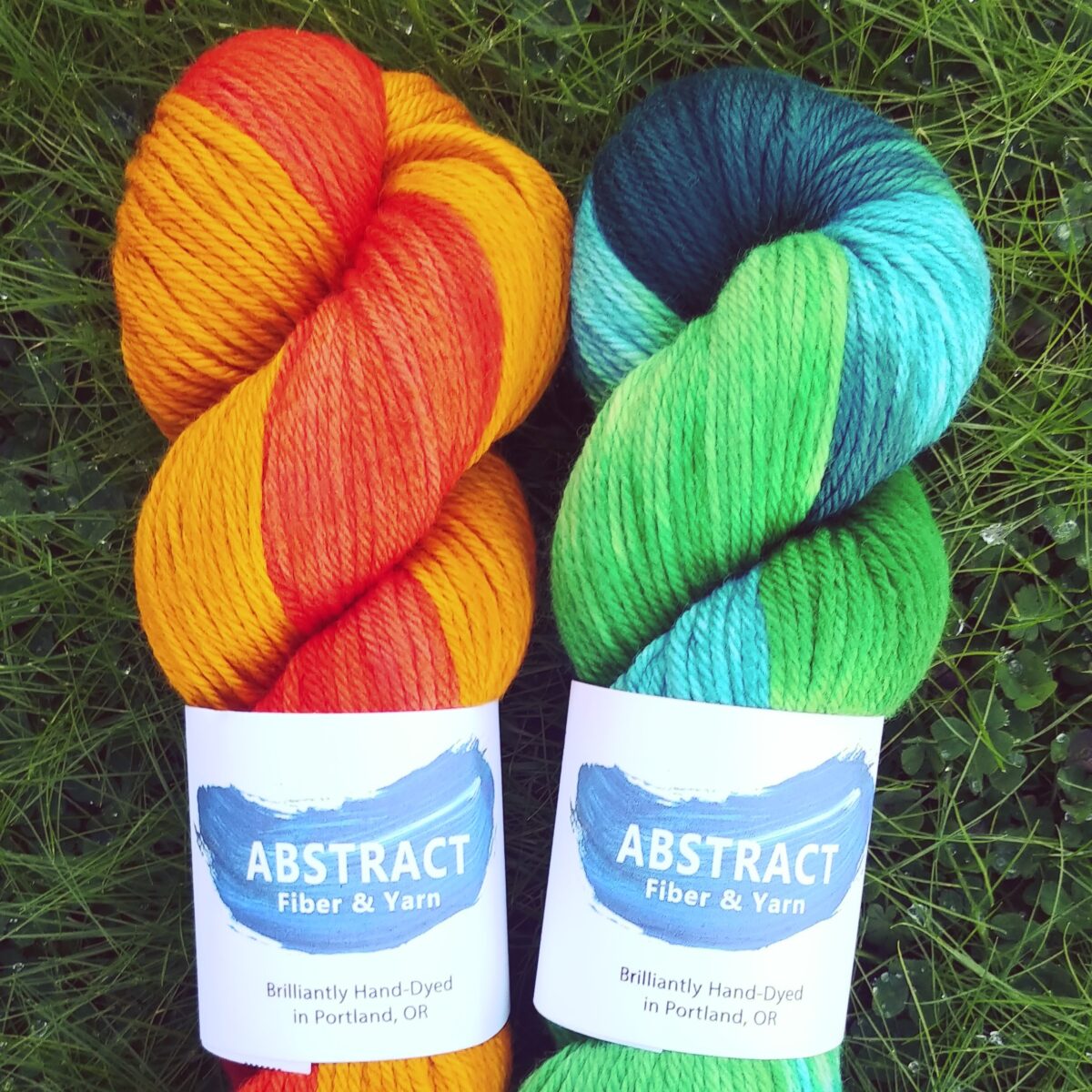 Leather Knot Shawl Pin
Our designer Laurinda made these Celtic Knot Shawl Pins with leather cord in metallic colors of metallic gray to go with the Teal yarn or metallic berry to go with the Plum colored yarn. The beaded sticks were stained to match making it easy to use them to hold your shawlette in place.
Are you ready for another year of Adventure?
Preorders are open for one month only! Our Summer 2022 Kit Club is only on sale through April 30th. This kit will include a brand new short story about Lola Rose and her friends. And of course you'll get all of the usual surprise goodies you've come to expect from Ficstitches Yarns!