Our Summer Kit Club Included:
Unraveling: the Boatman's Daughter, Part Two
The second half of the fifth story in the Unraveling series by author by author C. Jane Reid: Carolina and Bradley have become closer in the weeks after Carolina's arrival in Metamora, Indiana. Carolina and Nan have also formed a tenuous friendship over their shared interests in crochet. But unforeseen events drive a wedge between the three that Carolina fears she'll never remove. And a storm is brewing …
Nan's Shrug Pattern
As Nan's skill in crochet grows, so does her creativity. Inspired by one of Carolina's crocheted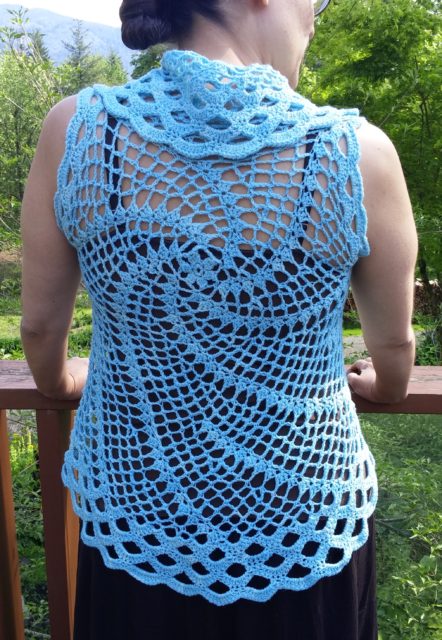 tablecloths, Nan creates a similar design she could wear using yarn repurposed from one of her Pa's old knit sweaters. In honor of the rivers and canals worked by her Pa, Nan's Shrug is a net-like lace between spiral arms. Worn open or fastened closed with a shawl stick, the shrug falls in a natural drape with a shell edging like water through the locks. Laurinda's newest design was infact inspired by a doily pattern expanded with armholes and an open shell edging. Pattern is now available on Ravelry.
The Yarn
This kit features 700 yards of Cormo Fingering Weight yarn from Sincere Sheep. Both the Urchin and St. Bart's colorways were indigo dyed, showing the versatility of the colors indigo dyes can create. Read more about Brook of Sincere Sheep here.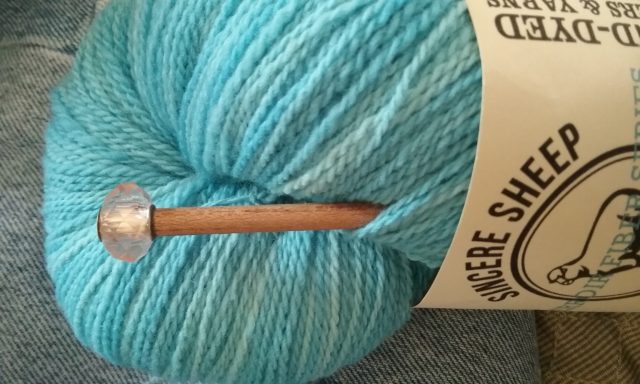 Hair/Shawl Sticks
Monica of Craftwich Creations fashioned one-of-a-kind hair stick that can double as shawl sticks for each kit. Unique beads adorned wooden shafts of varying thickness, and each bead was chosen to complement the yarn choice in each kit.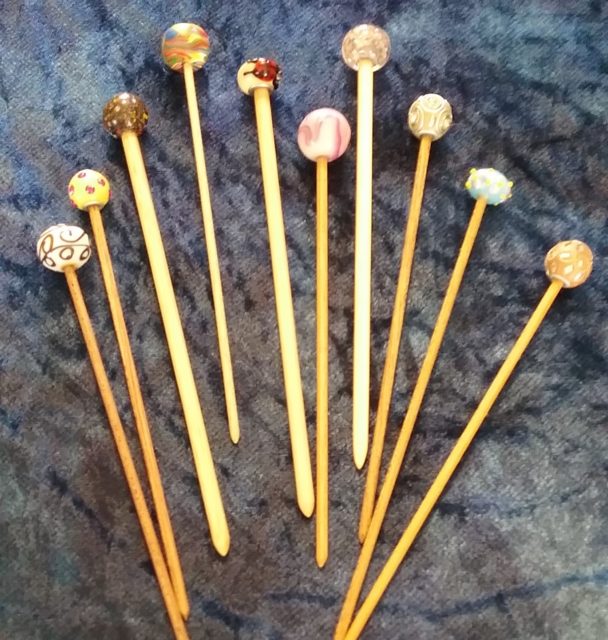 Extras
Also included in each kit was a hand-made Spiral Stitch Marker with a nod to the shrug design and a sample packet of Unicorn Fibre Rinse.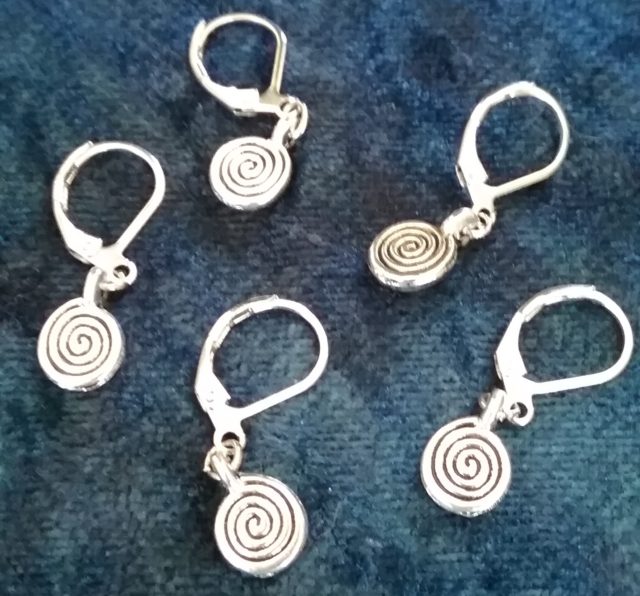 Our Fall 2017 Kit Club is now on sale for Preorders until July 31st and will include Part One of a new story featured in this kit, with all of the usual surprise goodies you've come to expect from Ficstitches Yarns! The fall kit begins Part 1 of the newest novel in the Unraveling Series, so this is a great time to Join the Adventure!