Our Fall Kit Club Included:
The First Half of Unraveling: Castanola, Texas by author C. Jane Reid
Lucy Donaghue couldn't get out of Indiana fast enough. The slow, meandering pace of Metamora where everyone knows everybody else was about as exciting as watching the mill stone turn. She wanted a crowded city with fascinating strangers and a chance to become someone no one would know. Omer Pierson was done with wandering. Exploring the west held more discomfort than excitement, and his gun arm was tired. He turned his exhausted mustang toward West Texas with a dream of living a quiet life. But when feisty Lucy encounters the stoic Omer in Castanola, TX, the town, and the two of them, will never be the same. 
Lucy's Kerchief Pattern from designer Laurinda Reddig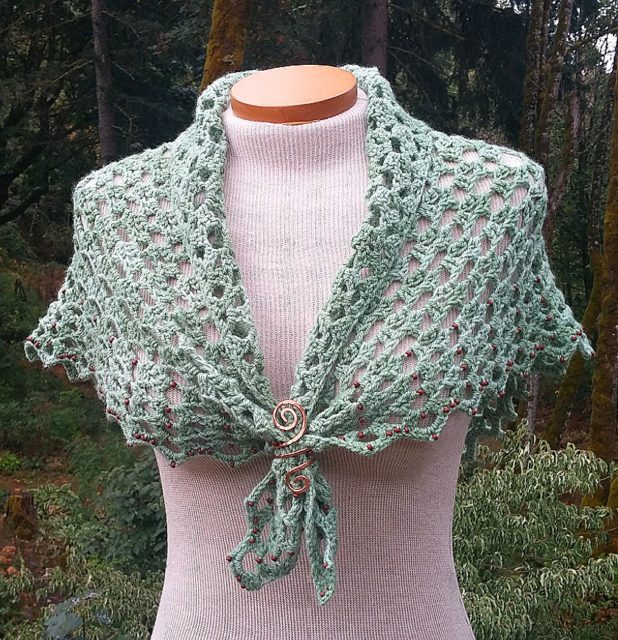 A simple lacy repeat worked in the DK weight Falkland Merino makes an airy kerchief for West Texas summers but warm for the cold winters. Beads worked into the edging add an elegance to a useful accessory that nods toward the kerchiefs worn by local cowboys and ranch hands. Worn with a knot or a scarf ring, Lucy's Kerchief adds a bit of lace to any workaday outfit, whether you are feeding chickens or shopping at your local Mercantile. Laurinda's newest design will be available on Ravelry in the next few weeks.
The Yarn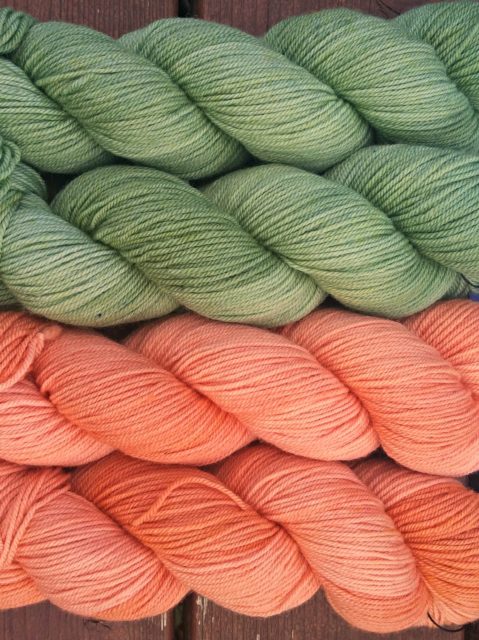 This kit features 100% Falkland Merino DK Weight Yarn from Willamette Valley Wool Co. in Eugene, Oregon. Each kit will include TWO 218-yard skeins of yarn in your choice of "Smudge Stick" (cool) or "Shrimp" (warm).  This kit will ALSO include Contrasting Beads from Bead Biz. We had a lot of fun choosing yarn and bead colors inspired by the landscapes of east Texas where this brand new Western story takes place. Read more about the dyer of this gorgeous yarn HERE.
Bead Biz Beads
The perfect complement to the kit's yarn, the Czechoslovakian glass beads add a bit of whimsy to Lucy's kerchief.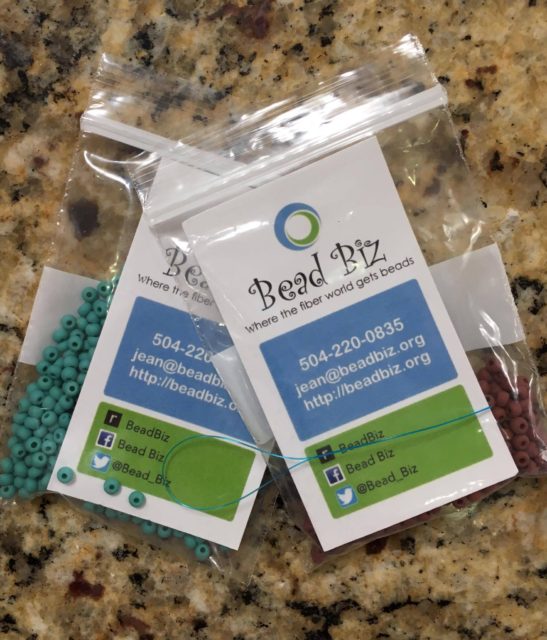 The little bags hold about 360 size 6/O beads, plenty to complete the project. We added a flexible plastic needle for stringing, and Bead Biz included a discount code for their website in every kit! 
Copper Scarf Ring
Hand-crafted by Monica of Craftwich Creations, each copper scarf ring is treated with renaissance wax to help preserve the amazing copper color. The scarf ring is not only good for Lucy's Kerchief but for any short shawl or scarf in your crochet collection.  They were inspired by the spiral shawl pins Monica made for our very first Kit 2 1/2 years ago, you can find those in her Etsy Shop. 

Our Winter 2017 Kit Club will be on sale for Preorders on October 1st and will include Part Two of the new story featured in this kit, with all of the usual surprise goodies you've come to expect from Ficstitches Yarns! If you missed the fall kit you can add on Part 1 of the newest novel in the Unraveling Series. Join the Adventure!