Our

Spring Kit Club Included:
The First Half of Unraveling: The Spellbound House by author C. Jane Reid.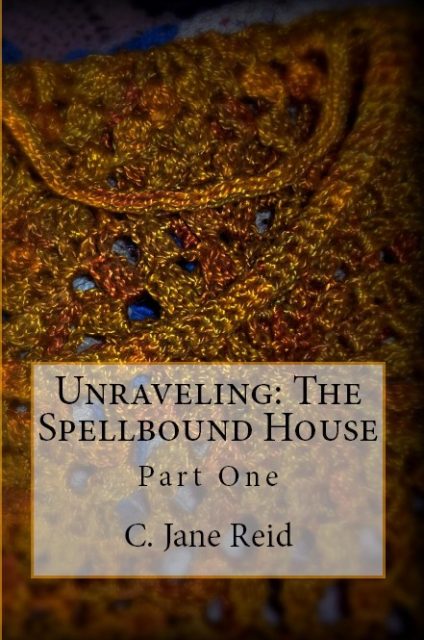 Everything had gone just as I'd planned. Unbeknownst to my family, I caught the train from West Texas to California and found a room at Mrs. Brown's Boarding House for Traveling Ladies. Now, at long last, I have accepted a position as a Lady's Companion for a well-bred elderly lady in a lavishly elegant home the likes of which I've never seen. What more could a forward-thinking young woman in 1902 want? It certainly wasn't attending séances and using spirit boards. Or sharing that lovely house with a ghost, of which I staunchly do not believe. But I am a forward-thinking young woman and my plans always go just as I expect. Surely, none of this will prove no difficulty. No difficulty at all. ~ Miss Isabelle Pierson, Seadale House, San Francisco.
Miss Mable's Reticule Pattern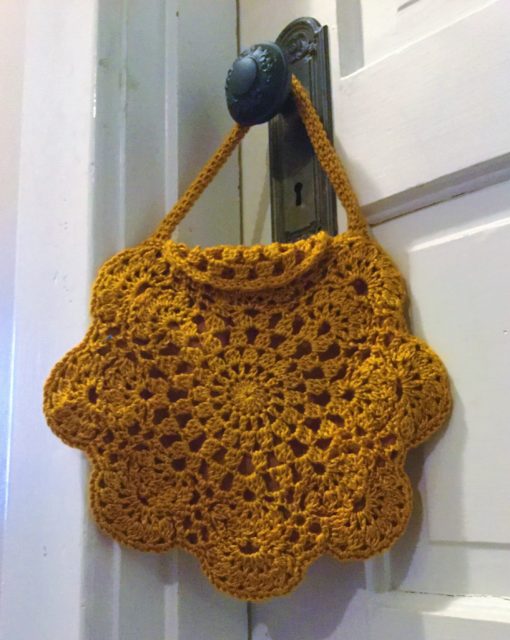 The kind elderly lady that Isabelle now assists crochets like nothing Isabelle has seen, and her family comes from a long line of crocheters. Our designer Laurinda Reddig has cleverly recreated one of Miss Mable Dale's signature pieces, her reticule, which Isabelle soon grows uncomfortably attached to.
Tencel Yarn
This kit features Dye-painted 100% Tencil Yarn from Teresa Ruch in 312 yds of DK/Sport Weight. It is an American made yarn hand-dyed in the Oregon. The choice between Goldenrod (warm) or Marina (cool) was not an easy one in this beautiful non-wool yarn.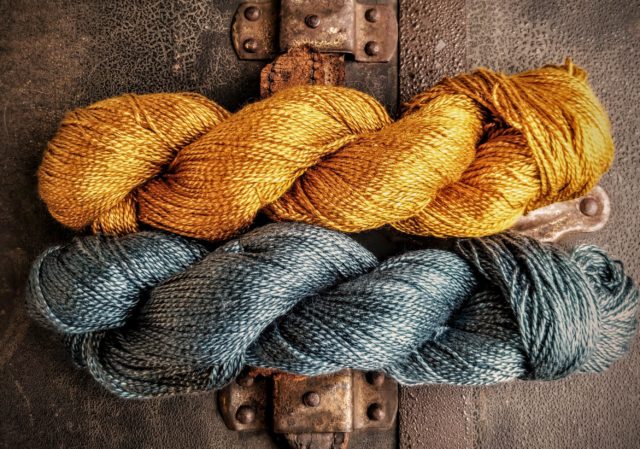 Hand-Dyed Fabric Liner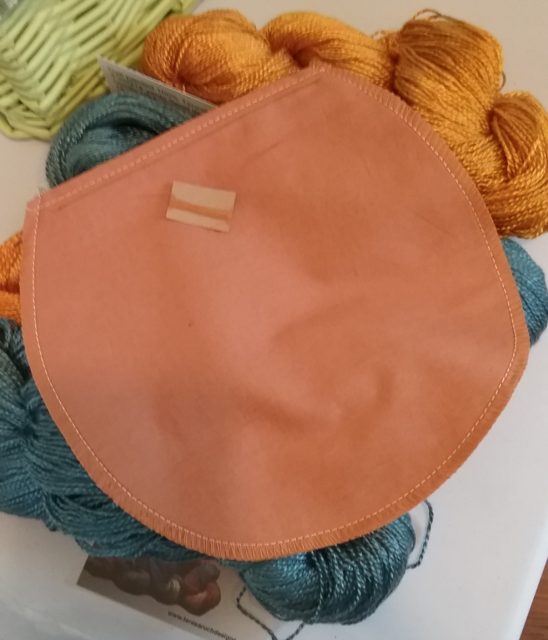 We also included a liner made from hand-dyed cotton from Teresa Ruch, sewn by Monica Lowe of Craftwich Creations, along with matching thread, so the reticule could be completed as soon as stitched and ready for a night on the town.
Plum Deluxe Tea
And as a gift, we sent a bag of loose leaf, hand-blended tea from Plum Deluxe. Their Reading Nook tea is the perfect drink to sip while enjoying an afternoon of reading or crocheting.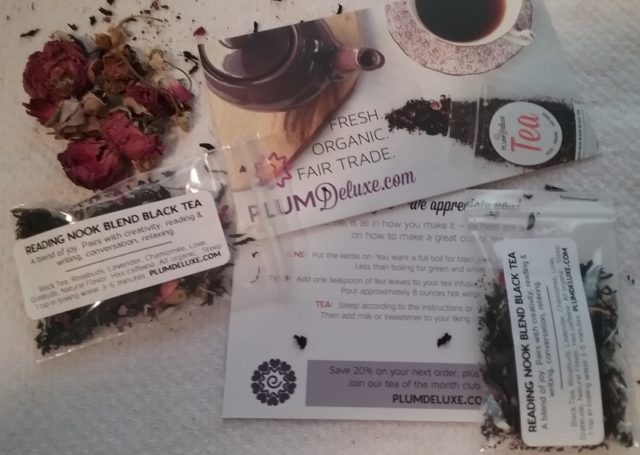 Check out Moogly's Unboxing Video of the Spring Kit!
Are

you ready to Join the Adventure?
Our Summer 2018 Kit Club will be on sale for Preorders until April 30th only and will include Part Two of the Gothic Romance begun in the Spring Kit (you can add Part 1 to your kit if you missed the last kit), as well as all of the usual surprise goodies you've come to expect from Ficstitches Yarns! Join the Adventure!