Our

Summer

Kit Club Included:
The Second Half of Unraveling: The Spellbound House by author C. Jane Reid.
This is far more difficult than I had anticipated. The House is haunted, Mr. Dale has romantic intentions, and I've alienated the one person who has done nothing but try to help. I know there is more to this than ghosts and strange dreams and reappearing reticules. But how to learn the truth? What other surprises await me inside Seadale House? And am I prepared to face them? ~ Miss Isabelle Pierson, Seadale House, San Francisco.
Isabelle's Crescent Shawlette Pattern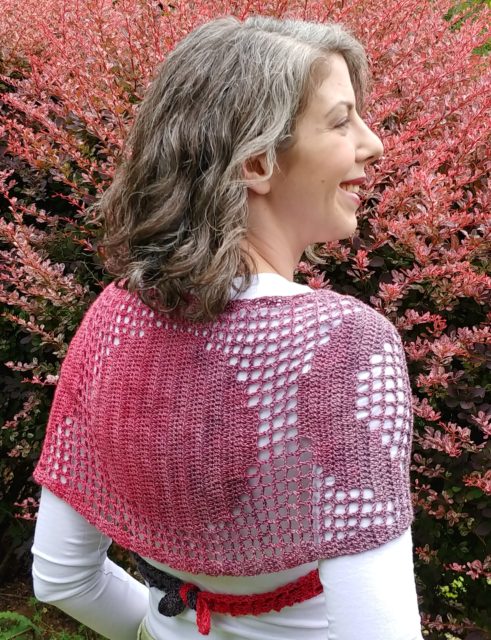 As the mystery of Seadale House unfolds, Isabelle becomes more and more dependent upon her skills at crochet to prepare her for what is to come. Capturing Isabelle's most important creation, a filet shawlette with moons and stars to protect her from the threats around her, was forefront in Laurinda Reddig's design, pairing magnificent yarn with just a touch of stitch magic.
Gold Cache Gradient Yarn
This kit featured a gorgeous Gradient Yarn from Fierce Fibers. A delicious blend of Superwash Merino, Cashmere, and just a hint of Stellina for sparkle, this 400 yard "cake" of fingering weight yarn is hand-dyed in Hillsboro, Oregon in either Staycation or Scorch. Even the sparkle in the yarn was a part of the story.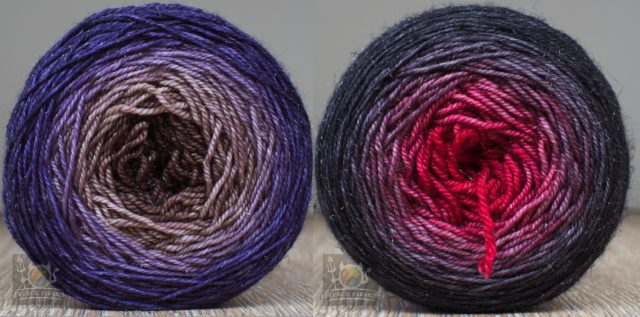 Oracle Notions Tin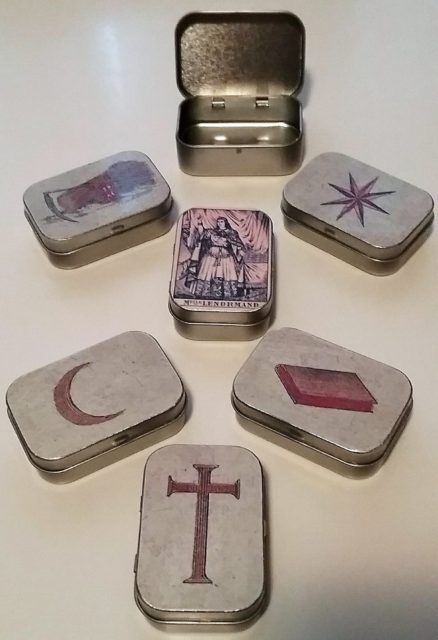 We had special notions tins custom made locally by Miss Purl to complement the theme of the story that are both practical and mystical. Each tin is adorned with a paper image from original antique oracle cards Isabelle finds that serve as both a warning and inspiration: a moon, star, book, scythe, and heraldic cross.  Tins are sealed several times and are perfect for storing stitch markers, spare change, earrings, all sorts of things.
Stitch Markers
And as a gift, we included two stitch markers not only to help create the gorgeous design but also representing two important clues that help Isabelle unravel the mysteries of The Spellbound House, a book and a pair of shears.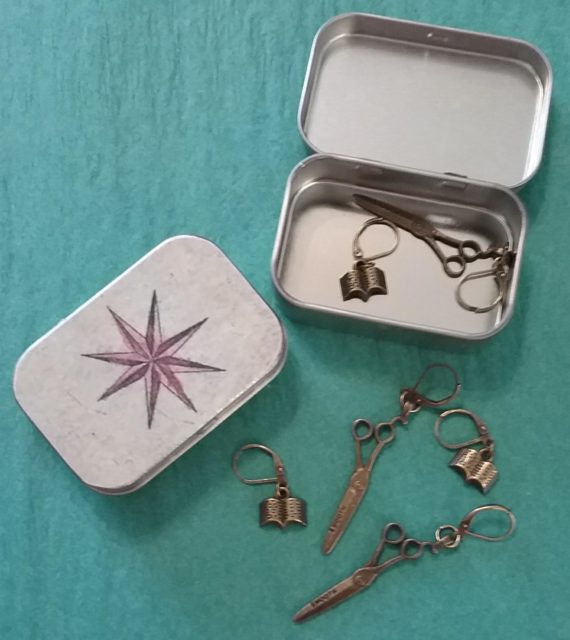 ARE 

YOU READY TO JOIN THE ADVENTURE?
Our Fall 2018 Kit Club will be on sale for Preorders Opening July 1st and will include Part One of a brand new story taking place during the first World War, as well as all of the usual surprise goodies you've come to expect from Ficstitches Yarns! Join the Adventure!