What Did Our Winter Kit Include?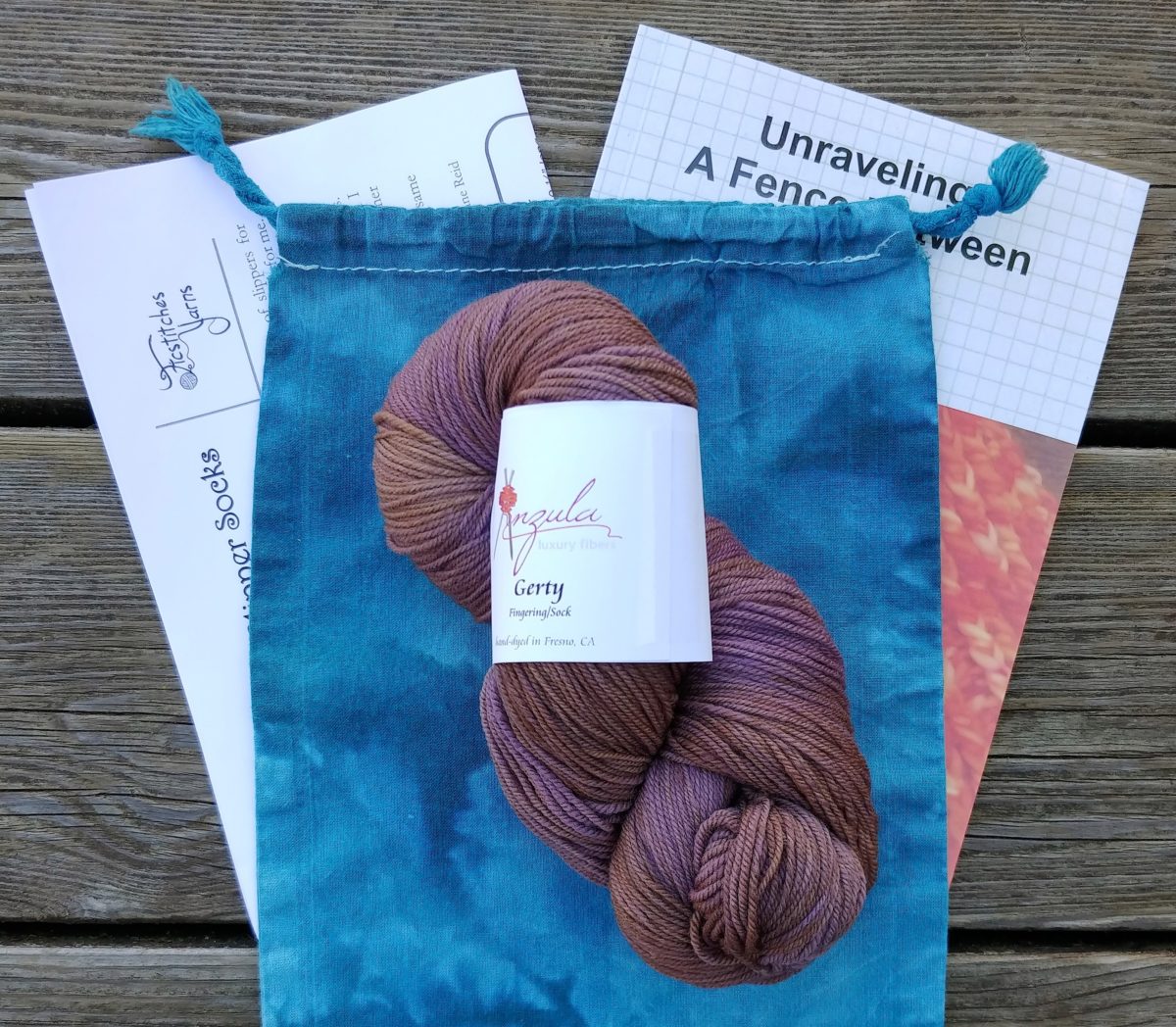 The Second Half of Unraveling: A Fence Between by author C. Jane Reid.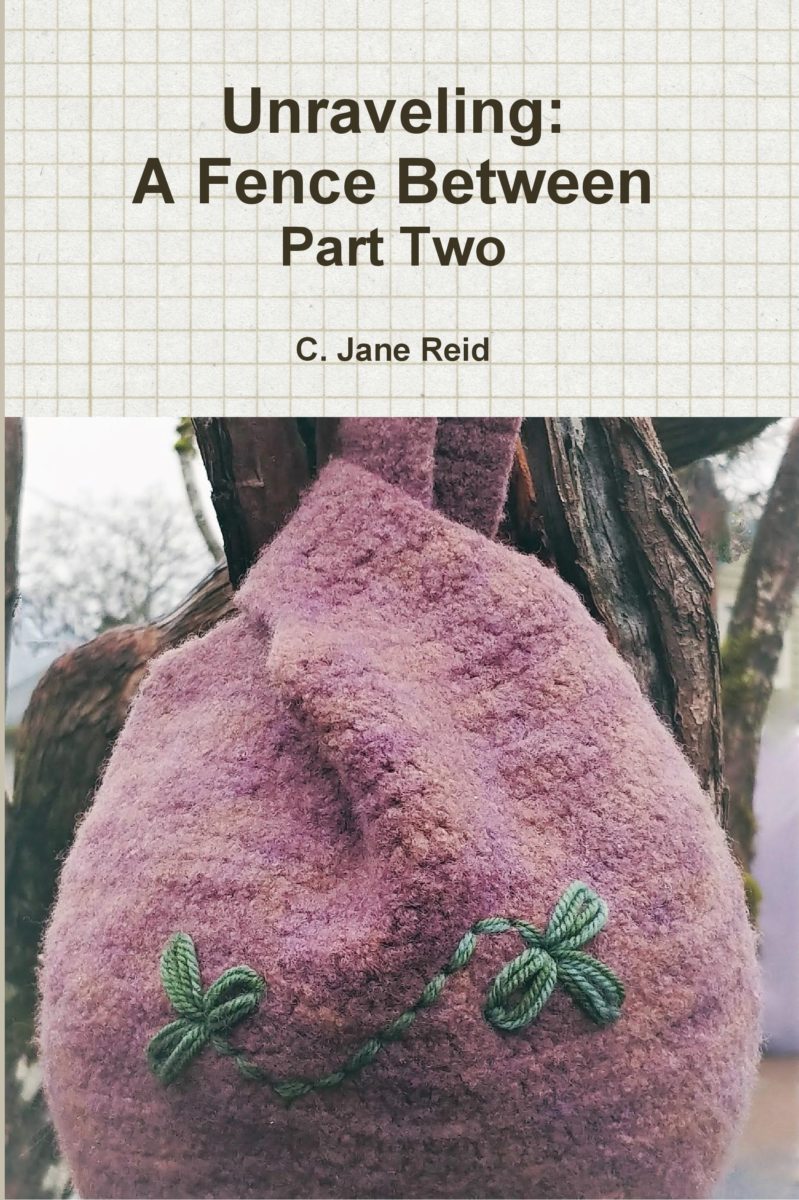 Ned's struggle to save her neighbors isn't over, but a new battle has erupted along Ned's homefront and this time it is personal. Suzy, the girl Ned has helped raise from infancy, learns that her mother wants her back, something she has secretly dreamed of for years. Ned doesn't believe that Suzy's mother means well, however, and she almost always follows her instincts, but Ned carries too many doubts about whether she is a good mother to judge another woman. Can she come to trust in herself to make the right choices for all of them while still fighting for her neighbors, or has Ned finally been outflanked by problems?
Katsuko's Felted Knot Bag Pattern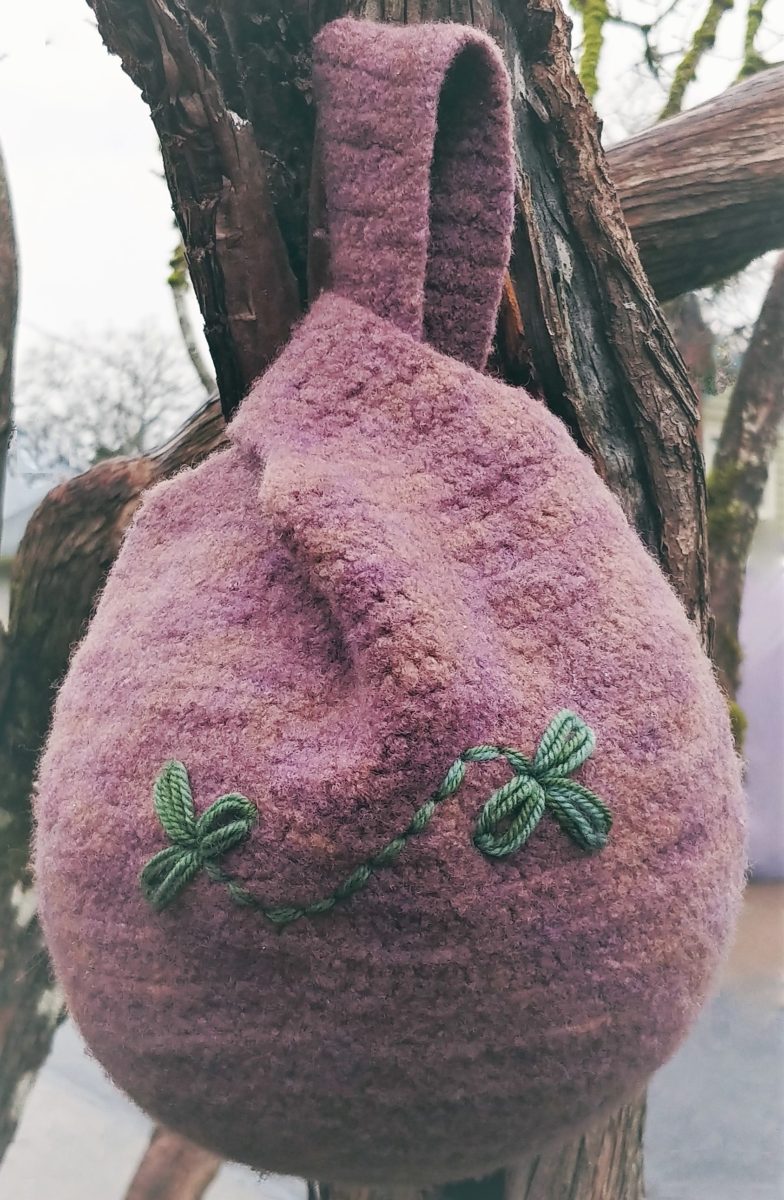 The newest design by Laurinda Reddig brings beauty and usefulness together like two friends in this clever and lovely design. Ned and her dear friend, Katsuko, might be separated by distance and fences, but neither forgets the other, and this crochet design is one example of the thoughtfulness and skill they both share. A few yards of complementing yarns were included for embroidering the bag to give it an additional elegance as well as lightbulb stitch markers to help guide the stitches.
Gerty Targhee yarn from Anzula Luxury Fibers.
This kit featured one skein of Gerty, a fingering weight 100% Targhee yarn hand-dyed by Anzula Luxury Fibers. You will get to choose between Keola (green) or Coco (soft brown). The name seemed perfect, as Ned's Dad drove an ambulance in WW1, which they called a "Gerty"!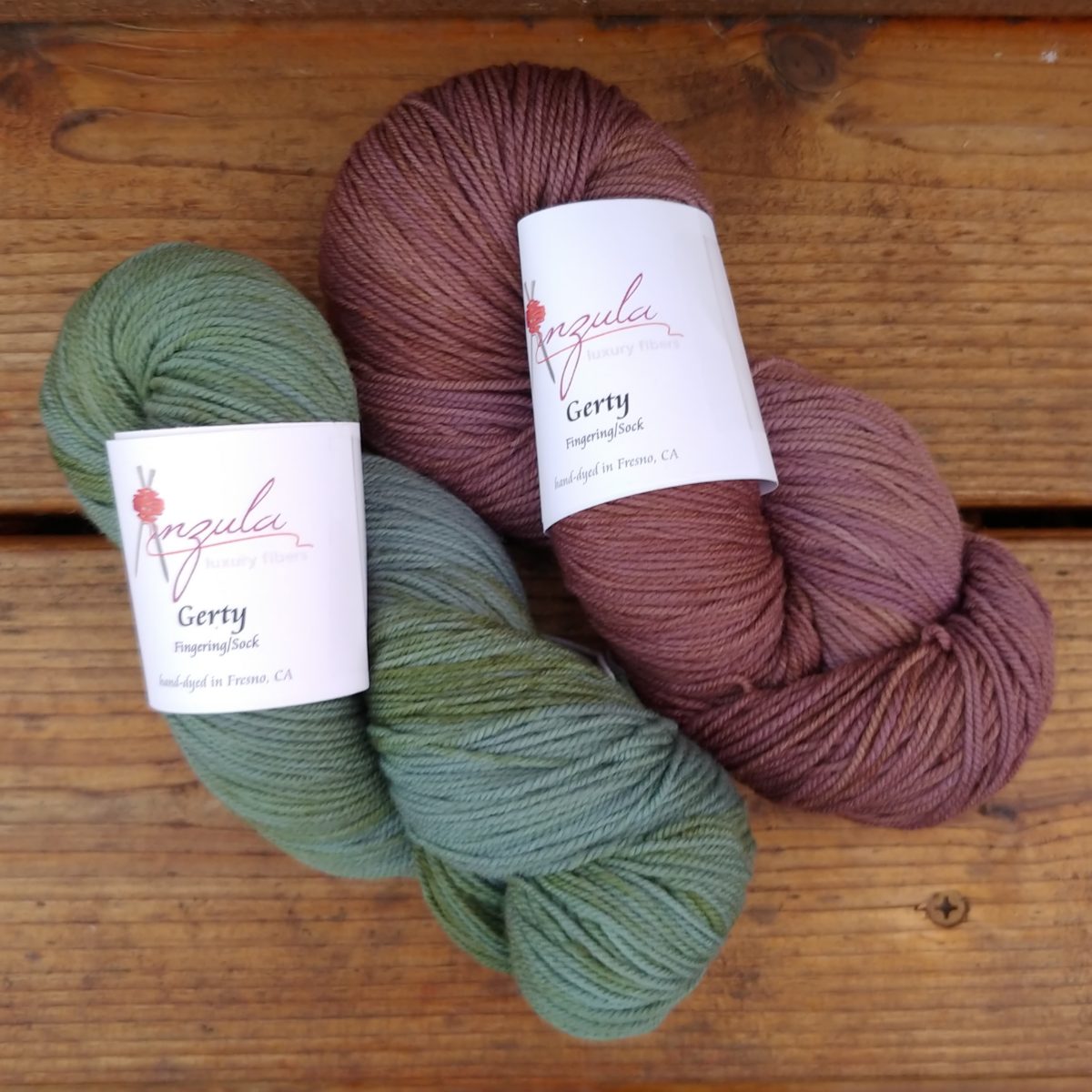 Crocheted Flower Ceramic Plate
A marvelous collaboration, these plates combine two crafts in a new way, crochet and ceramics. It was custom made and designed using a flower crochet pattern by our designer Laurinda, also included, and the ceramic genius of Charan of Creative with Clay. All these goodies were wrapped up like a gift in a muslin bag, hand-dyed by Erica of In the Deep Hue Sea.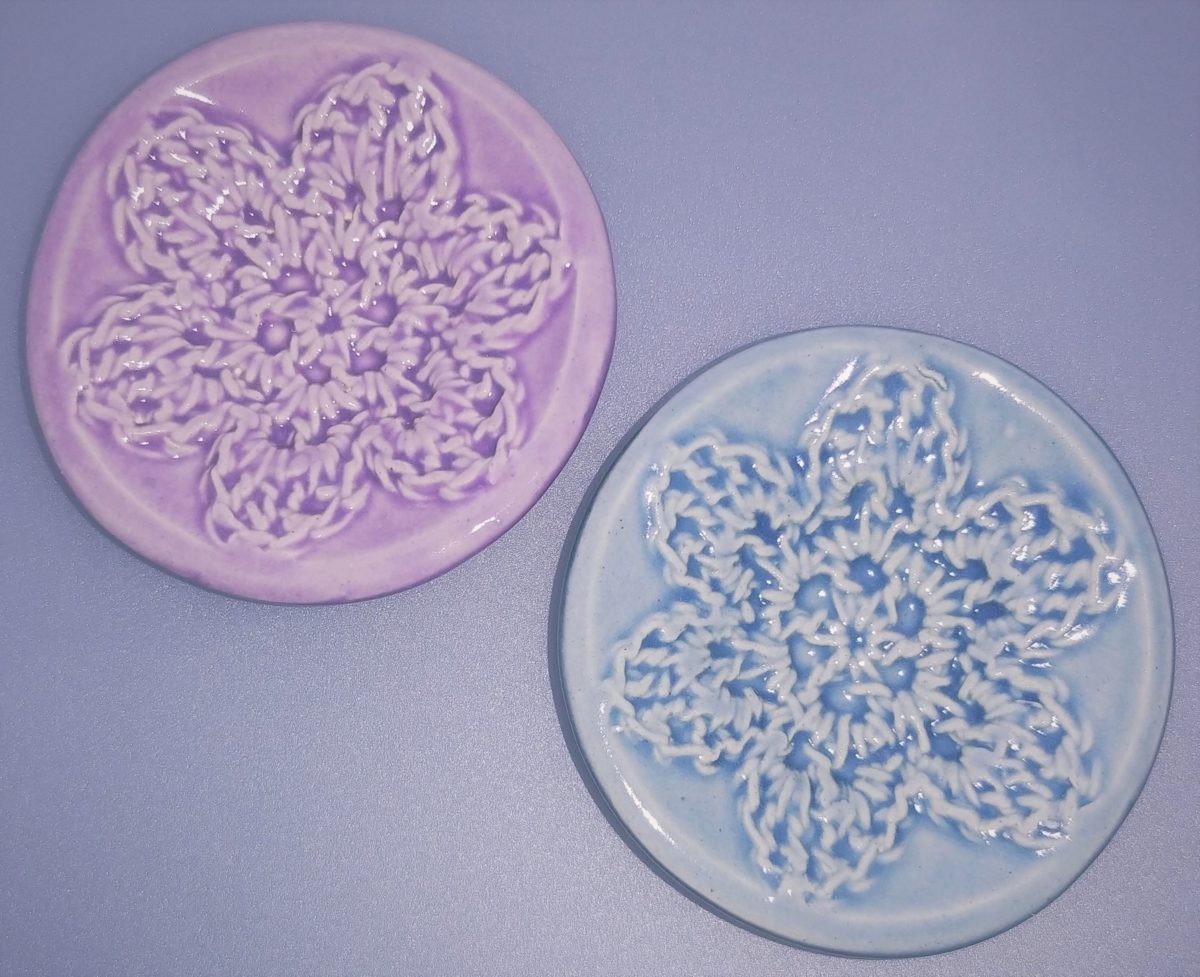 Are you ready for another year of Adventure?
Our Spring 2020 Kit Club is only on sale through January 31st. and will include all of the usual surprise goodies you've come to expect from Ficstitches Yarns!