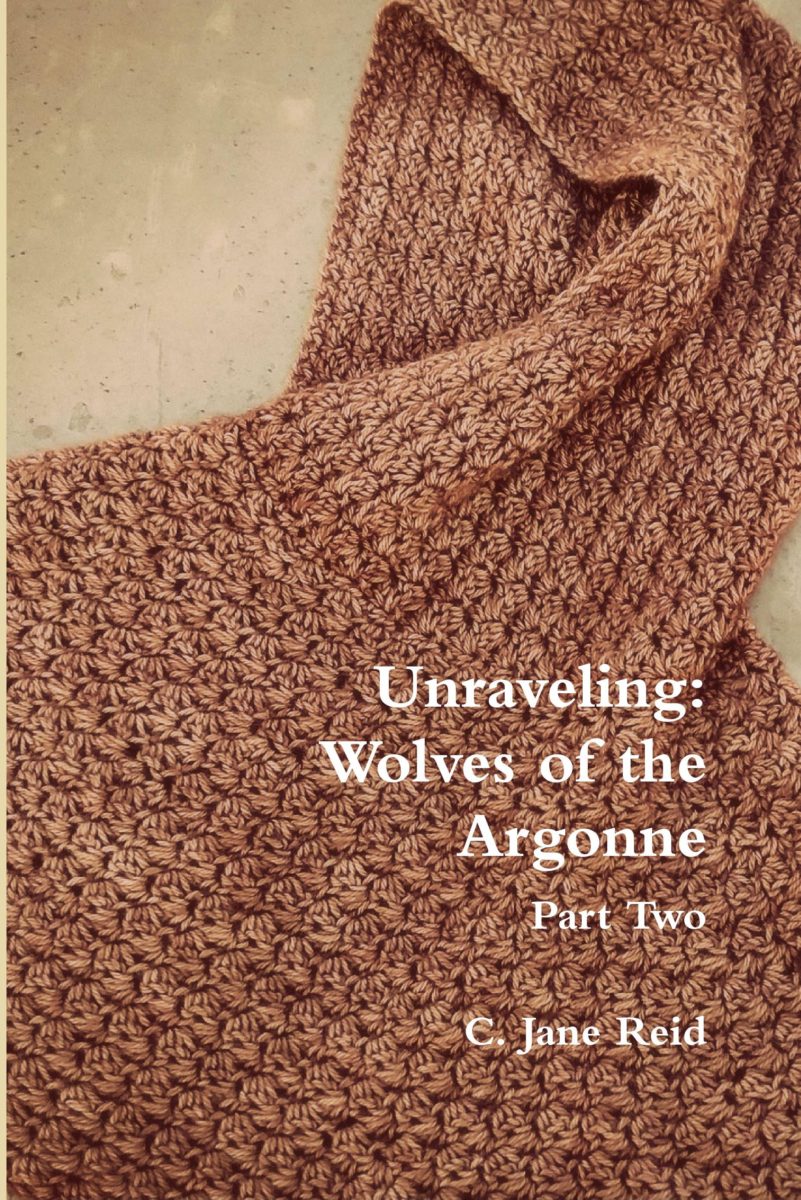 The Second Half of Unraveling: Wolves of the Argonne by author C. Jane Reid.
The Meuse-Argonne Offensive has begun, but it isn't the battle that Josie Pierson fears. It's the possibility of a traitor among those serving at the field hospital. As much as she wants Patrick Sinclaire's help in finding the traitor, he has problems of his own. The war is far from kind, and it will push between the two of them without mercy. Will they find their way back to one another? Or will the war claim two more casualties?
Patrick's Balaclava Pattern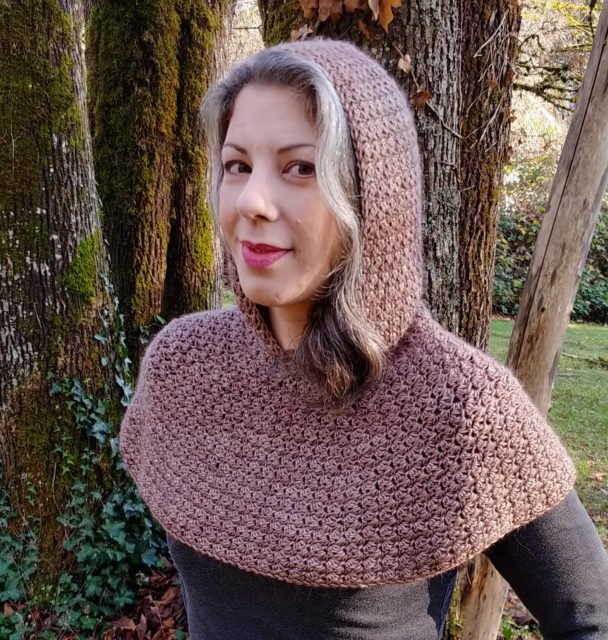 "This is one of the greatest comforts a Soldier, Sailor, or Territorial can have on service or in camp. The particulate advantage is that it makes a warm protection for the neck and shoulders." The vintage description for the "Balaclava Helmet" in Weldon's Garments and Hospital Comforts fits this modern version perfectly. Made with soft baby alpaca and silk yarn with simple stitches that form an interesting texture, Patrick's Balaclava, designed by Laurinda Reddig, will keep anyone warm, with or without a helmet. The pattern will be available soon on Ravelry.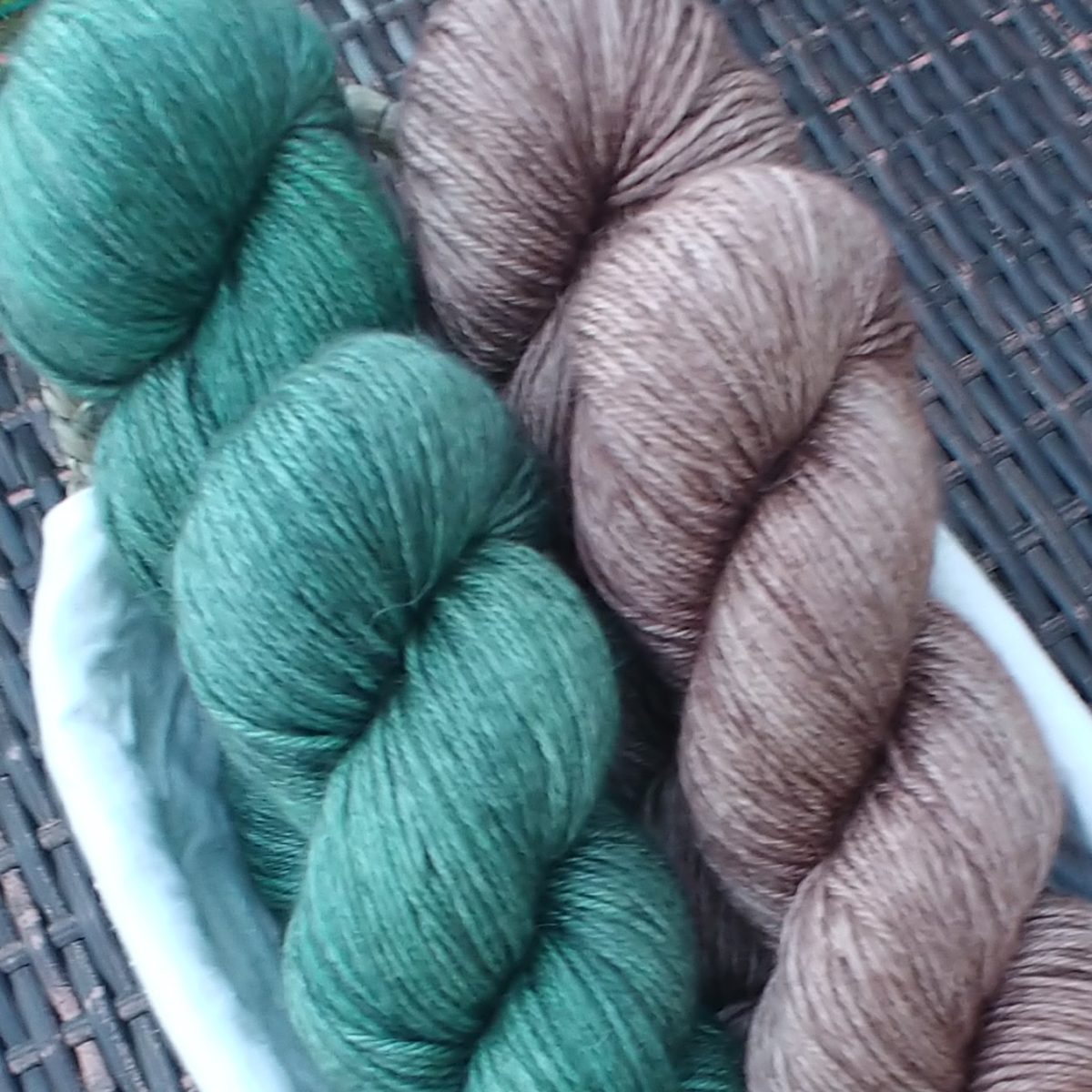 Fidalgo Winter Silk Yarn
This kit featured Two Skeins of decadent yarn from Fidalgo Artisan Yarn and Clothing in Anacortes WA. Winter Silk is a soft DK weight yarn, 70% Baby Alpaca and 30% Tussah Silk. The drape and sheen of this hand-dyed yarn is a delight to work with. Subscribers got to choose between two colorways: Hemlock Grove (green) or Loam (earthy brown). Both were so lovely several of our subscribers ordered both colors!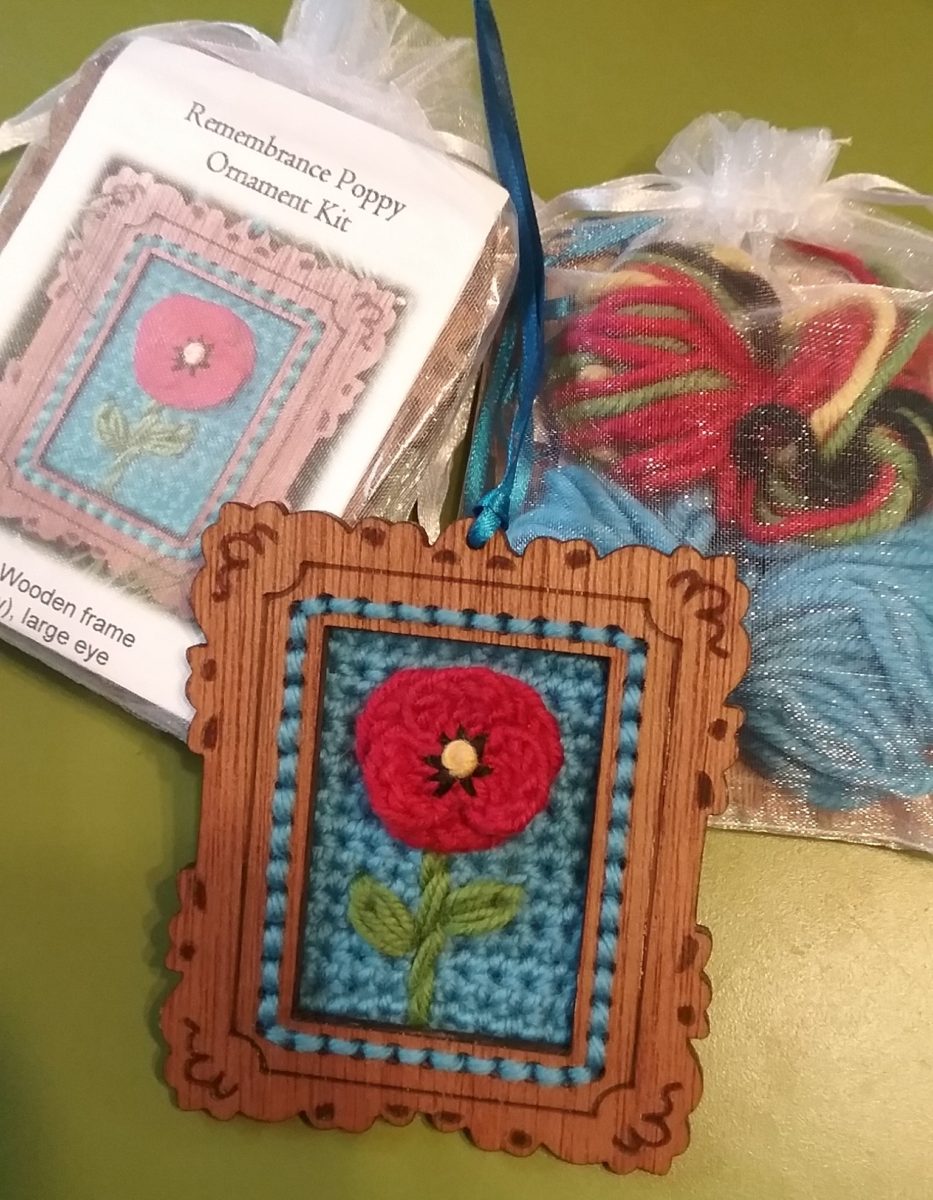 Remembrance Poppy Kit
The stunning, handcrafted wooded frame by eWoodStory makes for a lovely ornament or small piece of art. When paired with the Remembrance Poppy Ornament pattern, along with the Chic Sheep by Marly Bird merino yarn provided by Red Heart, you'll have not only a crocheted and embroidered masterpiece, but also a poignant and lovely reminder of those who have given their lives for our freedom. The pattern by Laurinda includes links to embroidery stitch tutorials from Laura Bray Designs.
Bookmarks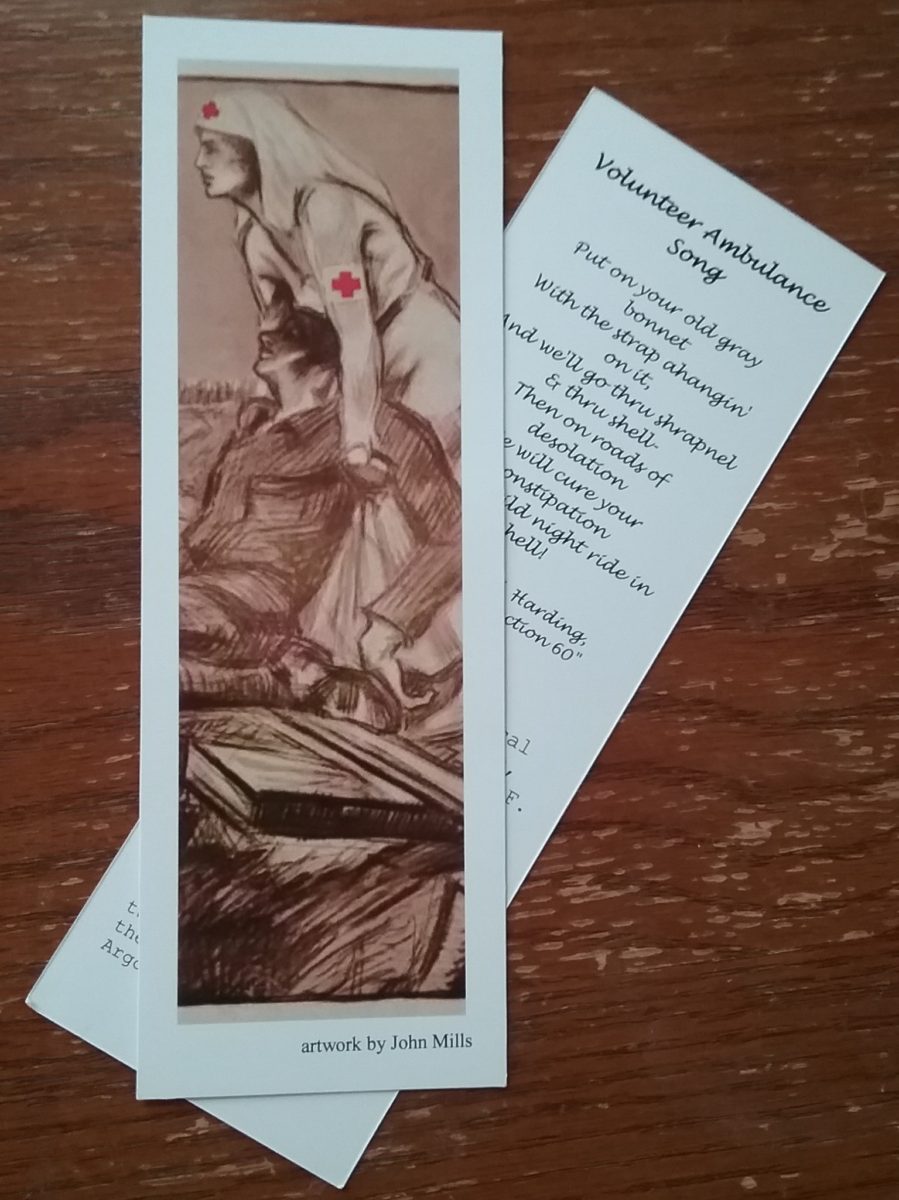 The Winter kit included a bookmark to not only help hold your place while reading, should you have to stop long enough to put the book down, but also an image from one of the many posters created during the Great War to inspire and encourage volunteers. On the back of the bookmark, we included small period details about ambulance drivers, so that both Josie and Patrick are represented.
Are you ready for another year of Adventure?
Our Spring 2019 Kit Club will be on sale for Preorders on January 1st and will include Part One of a brand new story, a Depression Era story about the daughter of Josie and Patrick, along with all of the usual surprise goodies you've come to expect from Ficstitches Yarns! Join the Adventure!