What Did Our Spring Kit Include?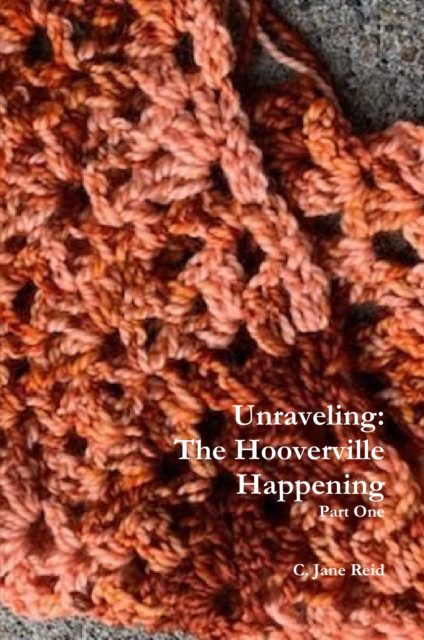 The First Half of Unraveling: The Hooverville Happening by author C. Jane Reid.
It's 1933, and the Great Depression has dug its claws into the country. In St. Louis, Nedra Sinclaire is one of the lucky ones, though, because she doesn't live in the local Hooverville shanty town, but volunteers with her parents as they help see to the sick and injured among the destitute residents. When her work is done she transforms into just Ned, a scrapper running with the Tin Can Gang, shooting marbles and looking for anything they can use, sell, or eat. But when the leader of the gang is killed, nobody but Ned is willing to investigate. Determined that he doesn't fade away into obscurity, Ned puts her secret on the line to uncover the truth.
Ned's Dye-Pot Shawl Pattern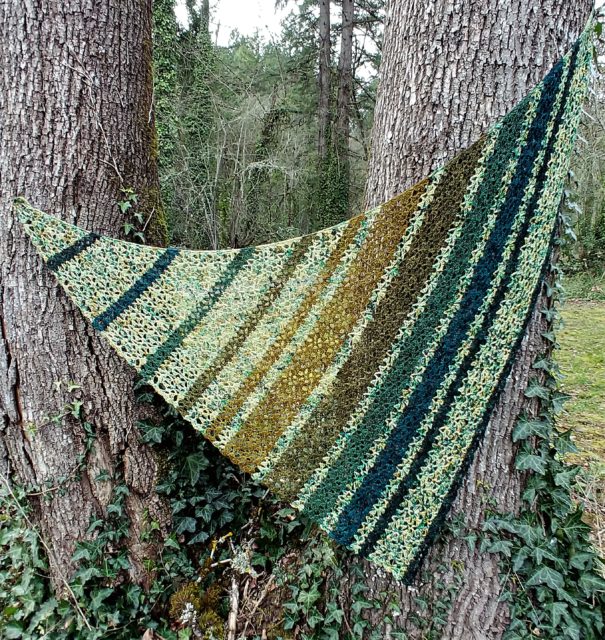 This shawl is worked on the bias, starting from one corner and gradually increasing to form a triangle, which can allow the crocheter to adjust the pattern to any quantity or combination of yarns. Inspired by the make-do and reuse attitude of the 1930s, a full skein of speckled yarn mimics the skeins Ned uses to soak up the last of the dyes, and gradient mini skeins could be leftover yarn from other projects. The lace uses easy combinations of chains and double crochets, making it a perfect design for Ned to crochet her dye-pot yarn into shawls to give to people living in the local Hooverville. The pattern from Laurinda Reddig will be available soon on Ravelry.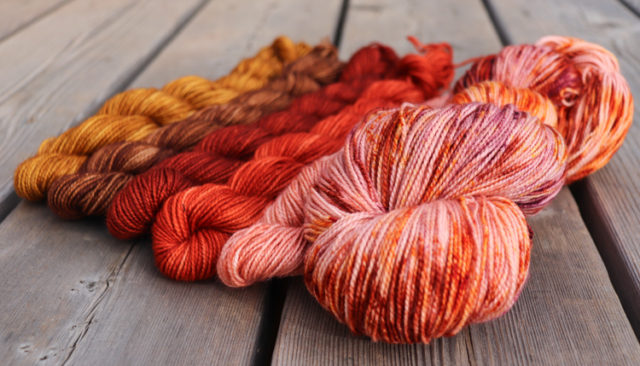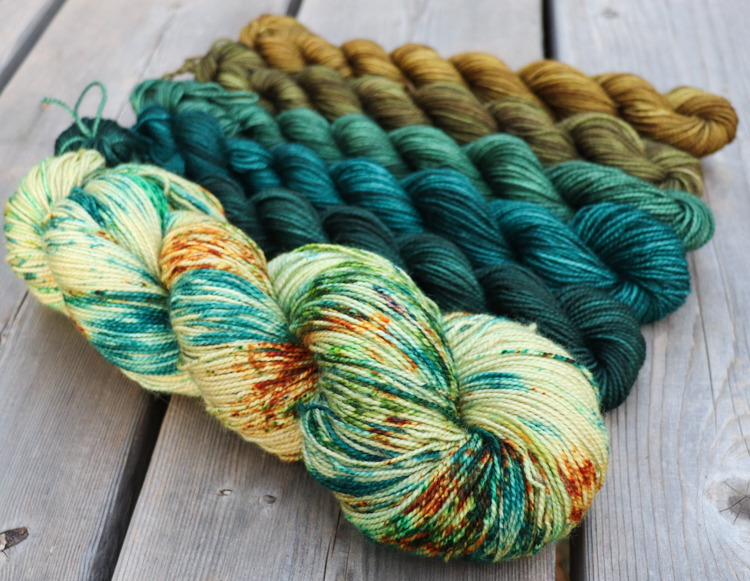 Solstice Sock Fingering Weight Yarn
This kit featured a custom set of approx. 914 yards of fingering weight yarn from Mosaic Moon with a choice between the "Ochre" (warm) or "Pear" (cool) set of six skeins of 80% superwash merino and 20% nylon yarn. In the spirit of using whatever yarn is at hand, we included as the accessory five mini skeins dyed to match the full skein of speckled yarn for the creation of Ned's Dye-Pot Shawl.
"Memory Minder" Notebook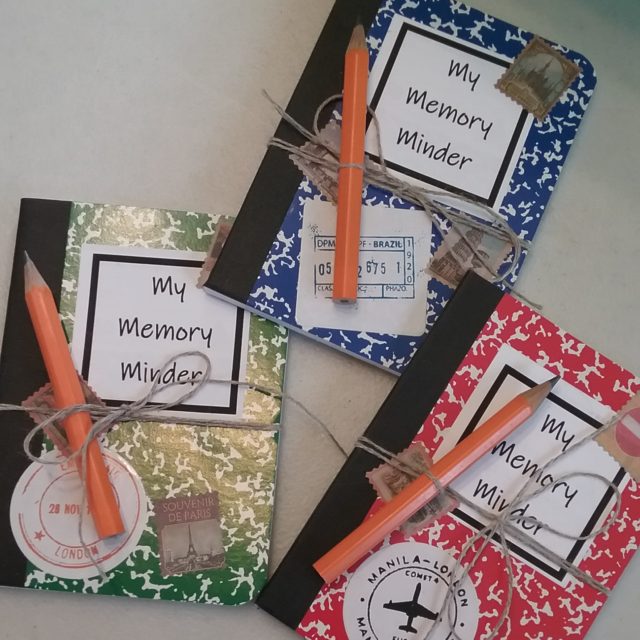 An investigator should always keep notes, and Ned is no different. With her little "Memory-Minder" in hand, along with a small pencil, she can record her thoughts and findings. Now you can too with your own "Memory-Minder," decorated with stickers and tied with a small pencil. While looking for stickers reminiscent of Ned's stamp-collecting hobby, we found the travel stamp stickers from Pipsticks (a monthly sticker subscription Laurinda and her daughter both get). This handy little notebook makes a useful addition to any project basket, or for use in your own mystery investigation.

Hand-dyed Muslin Project Bag
With this first kit of 2019, we were excited to add a little color to the hand-stamped muslin draw-string projects bags our yarn and goodies always come tucked inside. Our local neighborhood dyer, Erica of In The Deep Hue Sea who dyed our Fall 2018 kit yarn, dyed our bags up in a delicious assortment of spring tones for this kit.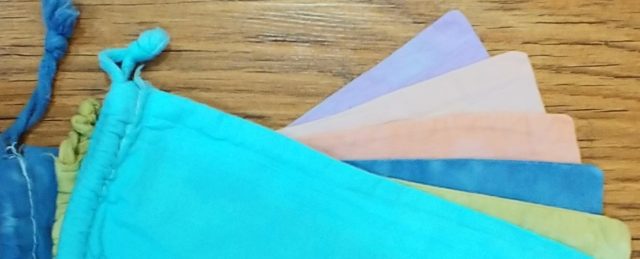 Are you ready for another year of Adventure?
Our Summer 2019 Kit Club is now on sale for Preorder until April 31st only and will include Part Two of the novel started in our Spring Kit. If you missed this kit, you can add on Part 1 to your Summer kit. Don't miss your chance to reserve your own kit filled with all the goodies you've come to expect from Ficstitches Yarns! Join the Adventure!