Our

Fall

Kit Club Included:
The First Half of Unraveling: Wolves of the Argonne by author C. Jane Reid.

Josie Pierson has dreamed of becoming a nurse all her life. She finally achieved that dream, but what she didn't anticipate was being caught in a Paris during the outbreak of The Great War. She did what any responsible nurse driven to heal others would do; she joined the Red Cross. Four years later, she's survived mud, shelling, and the horrors of a war without end. Now a new enemy has crossed No Man's Land that will test even her fierce resolve to save lives.
Pattern
Josie's Mitts were inspired by a knit glove pattern that was approved by the Red Cross during WW1 for knitters to make and send to warm the hands of soldiers overseas. This deceptively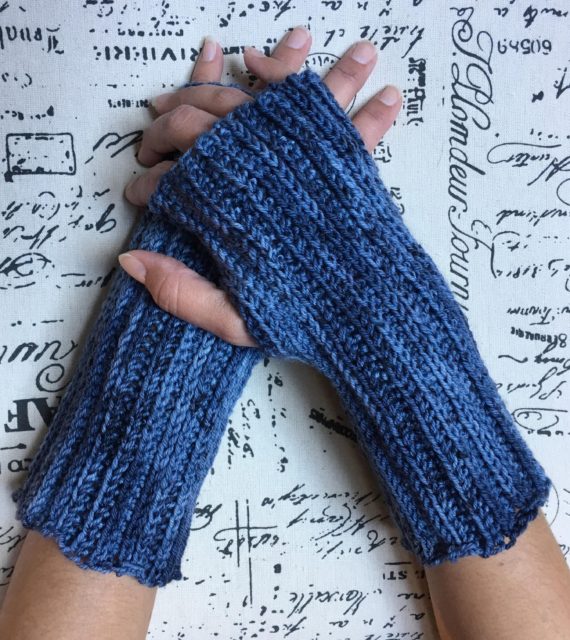 simple twist on the standard slip stitch has an extra yarn over giving more options of where to put the hook. By alternating which loop is used on each row, the resulting fabric has the look and stretch of knitting made with a hook.
Yarn
This kit features a DK Weight Yarn from In the Deep Hue Sea. Ship of Fools is a 100% Superwash New Zealand Polwarth Wool, custom dyed for our kits by our neighbor Erica right here in Camas, Washington.You can choose between Field of Poppies (Red) or Skies Over Argonne (Blue).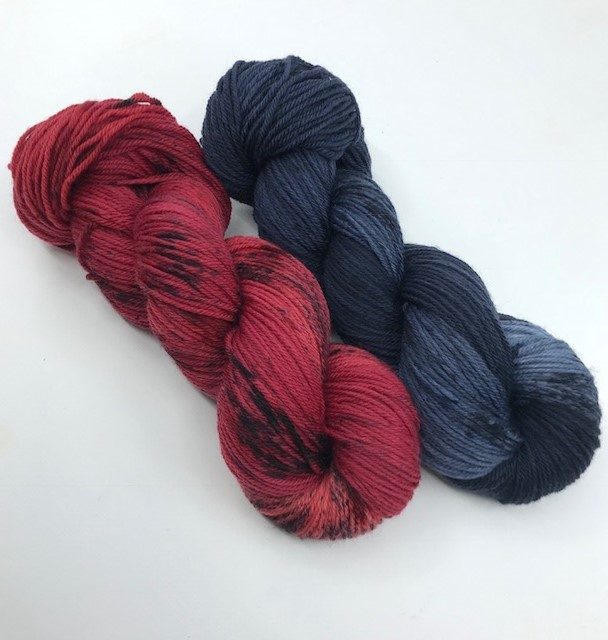 Accessories
Keep your projects close by with this Crochet First Aid kit. A metal first aid tin holds all the parts for the project of the kit, from the yarn and project bag, to the maps of the area. It also holds a first aid pouch containing a few items to help with any paper cuts that come from the pattern, but it will also hold hooks and notions, as well, and fits handily in the First Aid tin.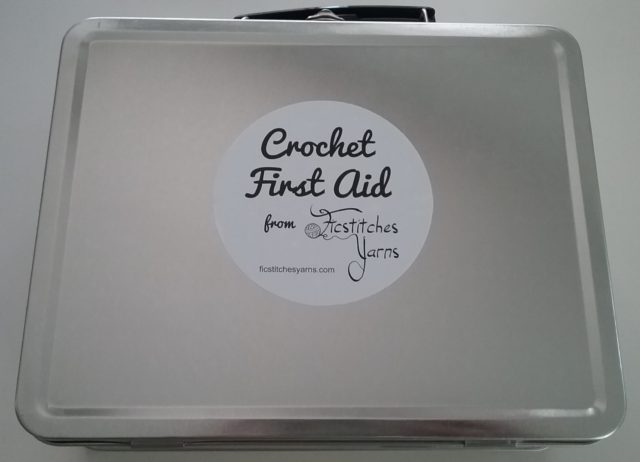 Gift
And as a gift, we printed out color maps to go with the story, one of the battle that began on Sept. 26, 1918, and one of the evacuation lines from the front to the rear hospitals.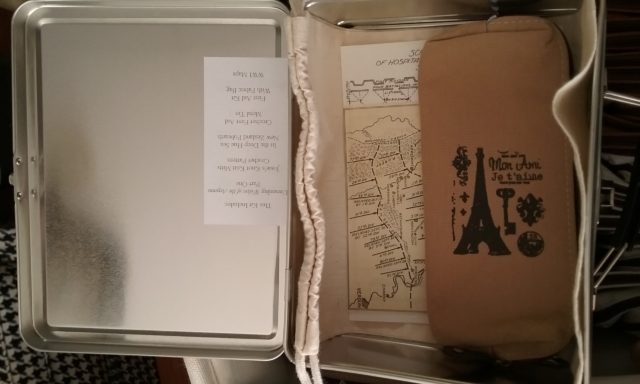 ARE YOU READY TO JOIN THE ADVENTURE?
Our Winter 2018 Kit Club will be on sale for Preorders Opening October 1st and will include Part Two of a brand new story taking place during the first World War, as well as all of the usual surprise goodies you've come to expect from Ficstitches Yarns! Join the Adventure!