What Did Our Summer Kit Include?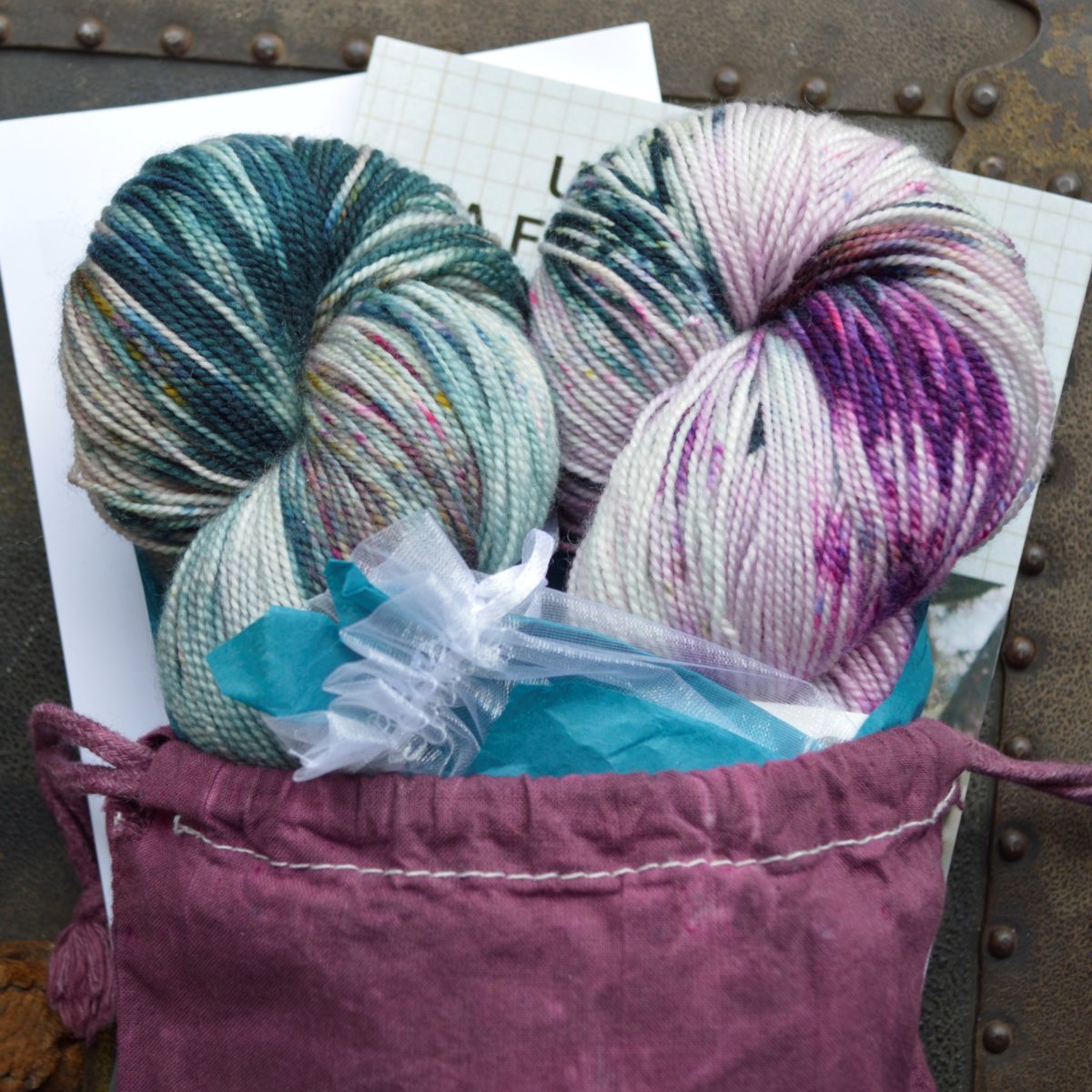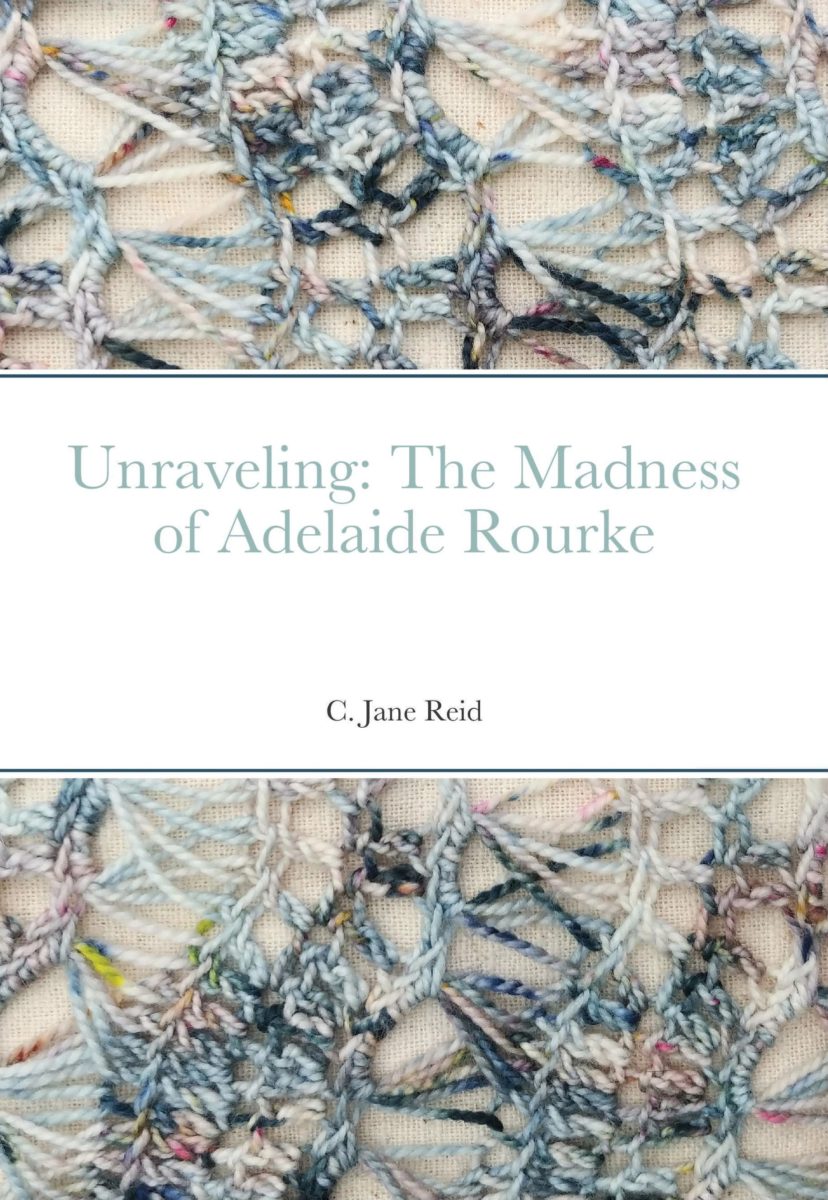 Unraveling: The Madness of Adelaide Rourke by author C. Jane Reid.
The 1960s are over for Adelaide Guthrie Rourke. Her husband is dead. Her older sisters are estranged. Her mother doesn't understand her. And all her best friend wants is reveling in the Age of Aquarius. As Adelaide's world crumbles around her, a woman comes to her, a woman with kind and knowing eyes and a smile she recognizes. It's a smile she herself wears in the photographs from her wedding day, a smile she has since lost. Can this woman be the one to help her recover from her grief? Or will she lead Adelaide farther into chaos?
Addy's Jiffy Lace Shrug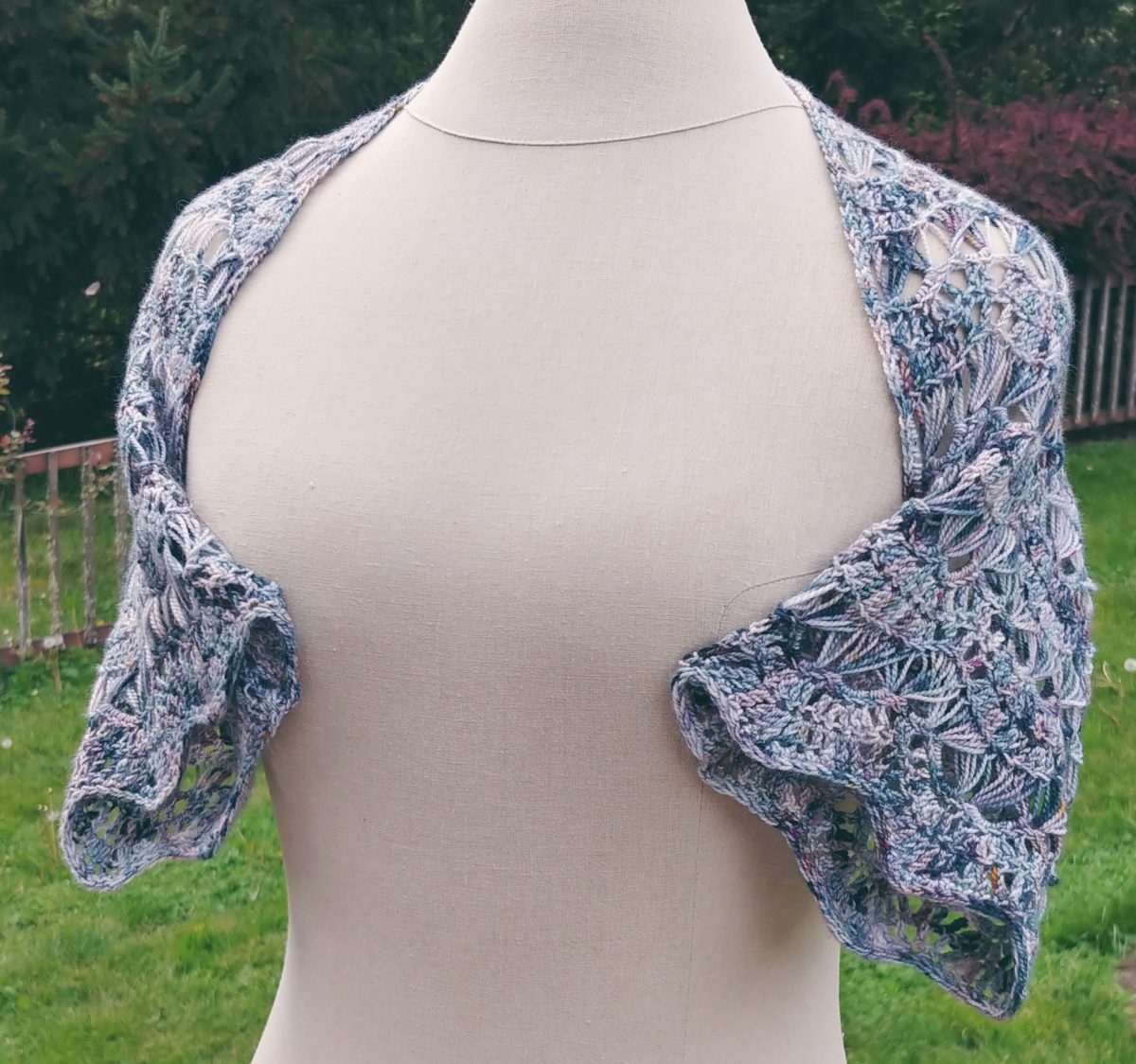 The newest design by Laurinda Reddig was inspired by pattern booklets from the 1960s and 70s that Laurinda found in a local antique store. Many of them featured broomstick lace, or "Jiffy" Lace as it was commonly called back then. The shrug is created with a rectangle of broomstick rows worked out from the center back and seamed to form sleeves. Laurinda put her usual twist on the technique by working different numbers of stitches into the groups of loops to create waves rather than the straight rows of traditional broomstick lace.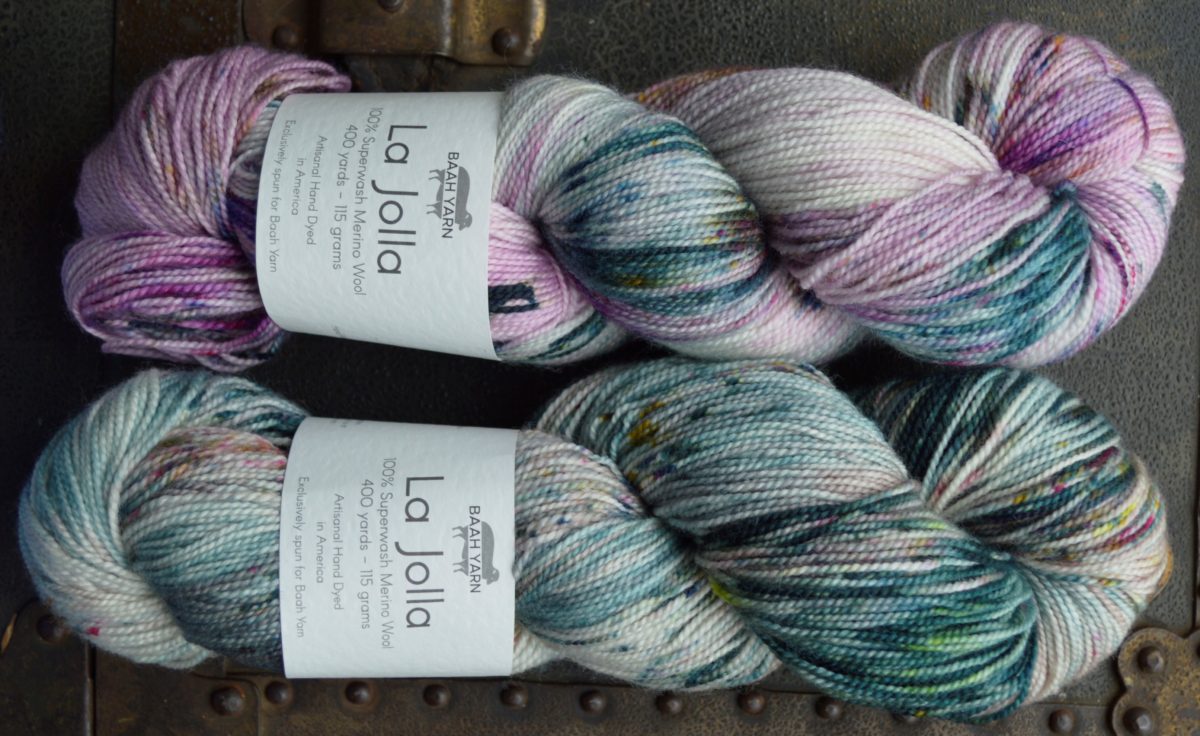 La Jolla from Baah Yarn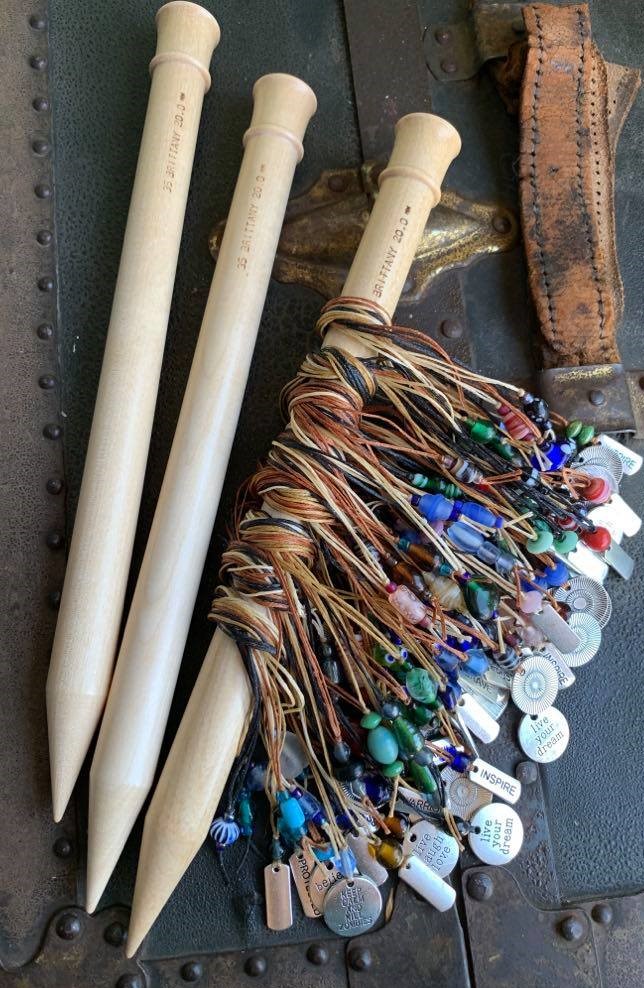 This kit features a skein of 400 yards of 100% superwash Merino wool fingering weight yarn hand-dyed by Baah Yarns. Subscribers got to choose between two gorgeous speckled colorways, Blue Magic or Purple Haze to make this fun shrug.
Wooden Knitting Needle
Each kit included one size 20mm/US size 35 Wooden Knitting Needle handcrafted by Brittany Knitting Needles and Crochet Hooks. Broomstick Lace is a quick way to create an open lacy fabric by working crochet stitches into large loops pulled up on an over-sized knitting needle, or broomstick, hence the name. Any large size knitting needle can be used in broomstick lace, but you only need one. These needles add a useful tool to the crocheter's workbasket that can be used on future projects.
Beaded Bookmark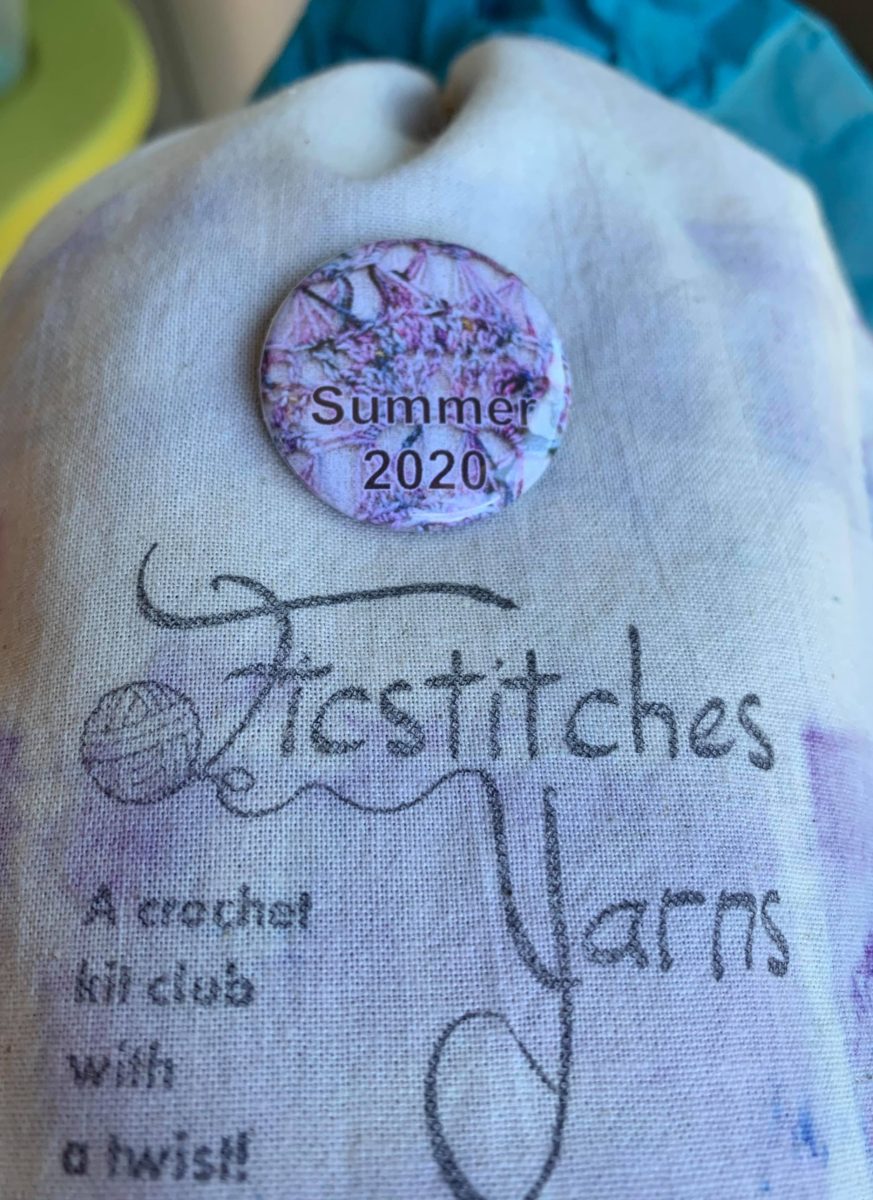 Tucked inside each book this time was a beaded bookmark made by our designer Laurinda featuring an inspirational word charm on one end. It's a bit like a fortune cookie in that each bookmark had a different random word to inspire the reader.
Hand-dyed Bags and Buttons
Once again we asked Erica of In The Deep Hue Sea to dye our muslin project bags. This time, fitting the 1960s theme she actually tie-dyed them, folding and tying up each and every bag. And our own Cecillie stamped and ironed them. Also, for this year's kits, Laurinda and her son are making buttons to pin onto the bags with an image of the stitches to keep track of what project is in the bag.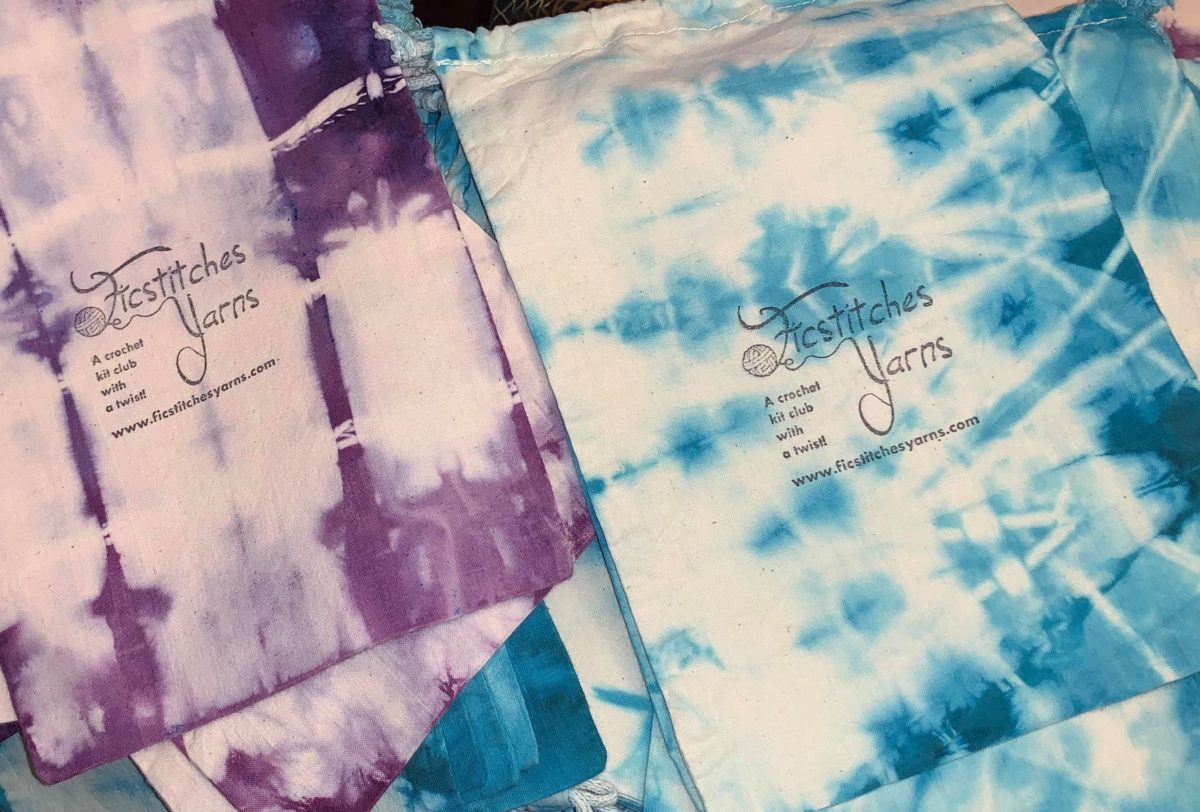 Preorders Close next Friday! Our Fall 2020 Kit Club is only on sale through July 1st. This kit will include Part 1 of a brand new novel the final story in the Donaghue Histories Series that started with our very first kit back in 2015. And of course you'll get all of the usual surprise goodies you've come to expect from Ficstitches Yarns!