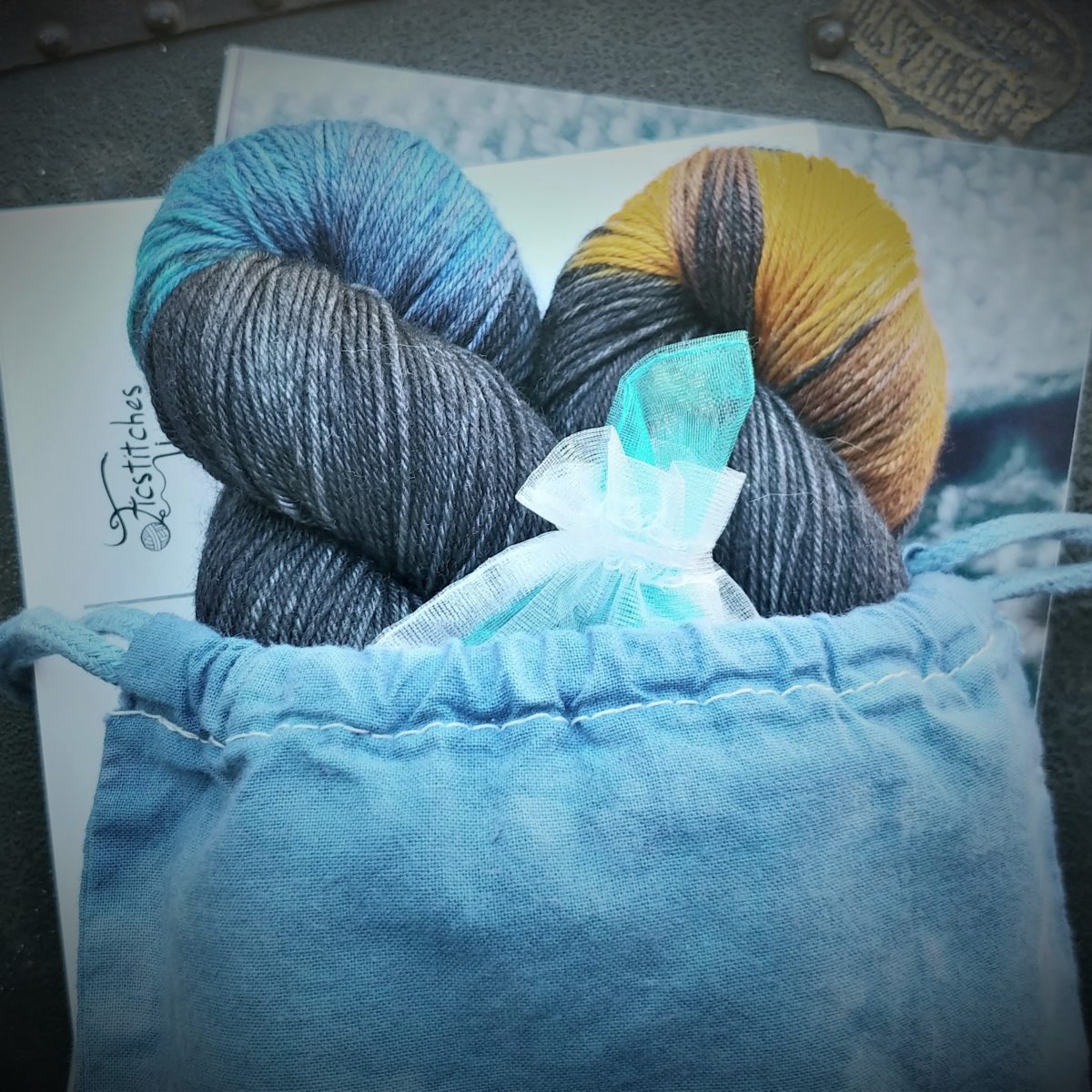 Each Quarterly Crochet Kit You Will Get:
New Crochet Pattern from designer Laurinda Reddig of ReCrochetions, inspired by the story. A printed copy of the pattern which will be advanced beginner in difficulty, including clearly written and tech edited instructions as well as stitch diagrams and/or tutorials.
Original Fictional Story from author C. Jane Reid - Part One of a brand new 2-part Novel, tying the kit together.
Handmade Gift and/or Tool to use with the kit project.
Hand-Dyed Yarn from various indie dyers, exploring different yarn weights and luxury fibers with enough yarn to complete the kit project.
Muslin Project Bag, hand-stamped and hand-dyed, filled with all these kit goodies.
An Invitation to join the Ficstitches Yarns Secret Society, an exclusive online community for Kit Club Book Discussions, Crochet-Alongs and more.
You get all this for $70 plus shipping, once every 3 months. Kits Ship in March, June, September, and December.
---
Our Fall 2020 Will Include: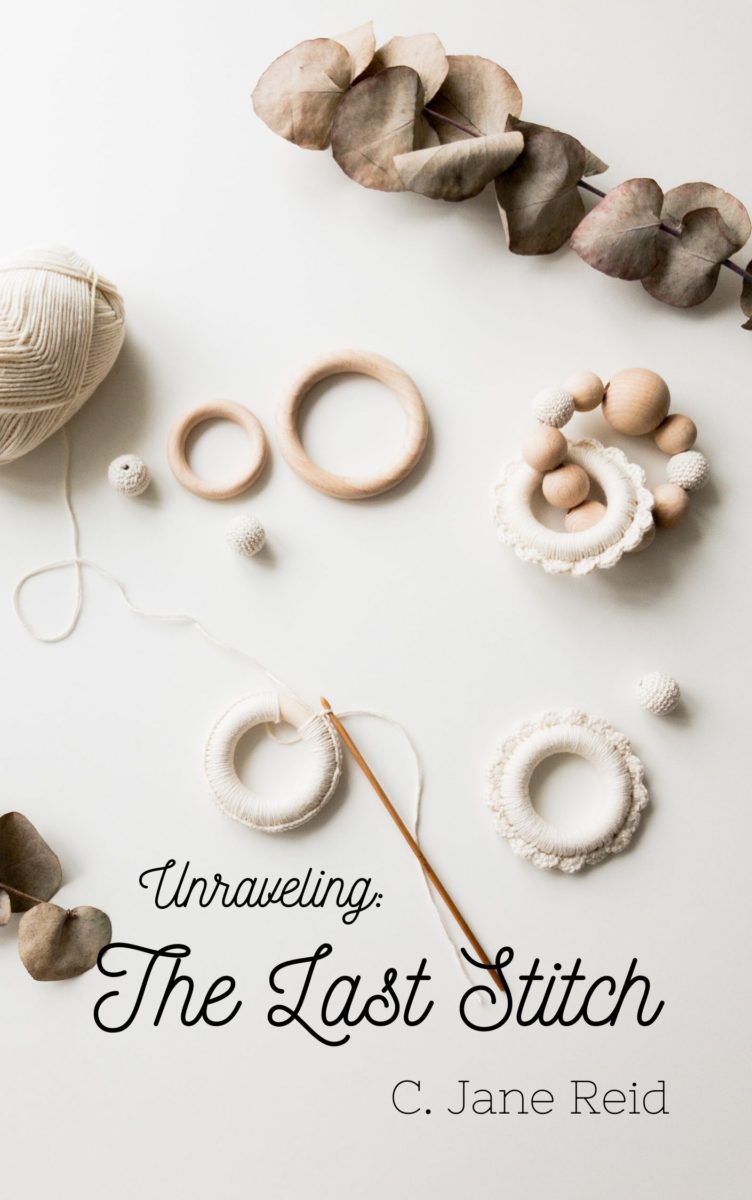 The Story
Unraveling: The Last Stitch, Part 1 by C. Jane Reid.
In 2019 La Center, WA, Lysandra Blair is searching for the father she never knew… In 1999 South Bend, IN, Lee Emery is searching for answers to a rumored family curse… In 1909 San Francisco, CA, Isabelle Pierson Worth is trying to protect the secrets of Seadale House and her family… Three generations bound together by fate. Where will their stories lead them?
This is the final chapter of the Donaghue Histories, ending a 300 year saga that began on the shores of Pennsylvania with Ailee and Grahame Donaghue.

The Pattern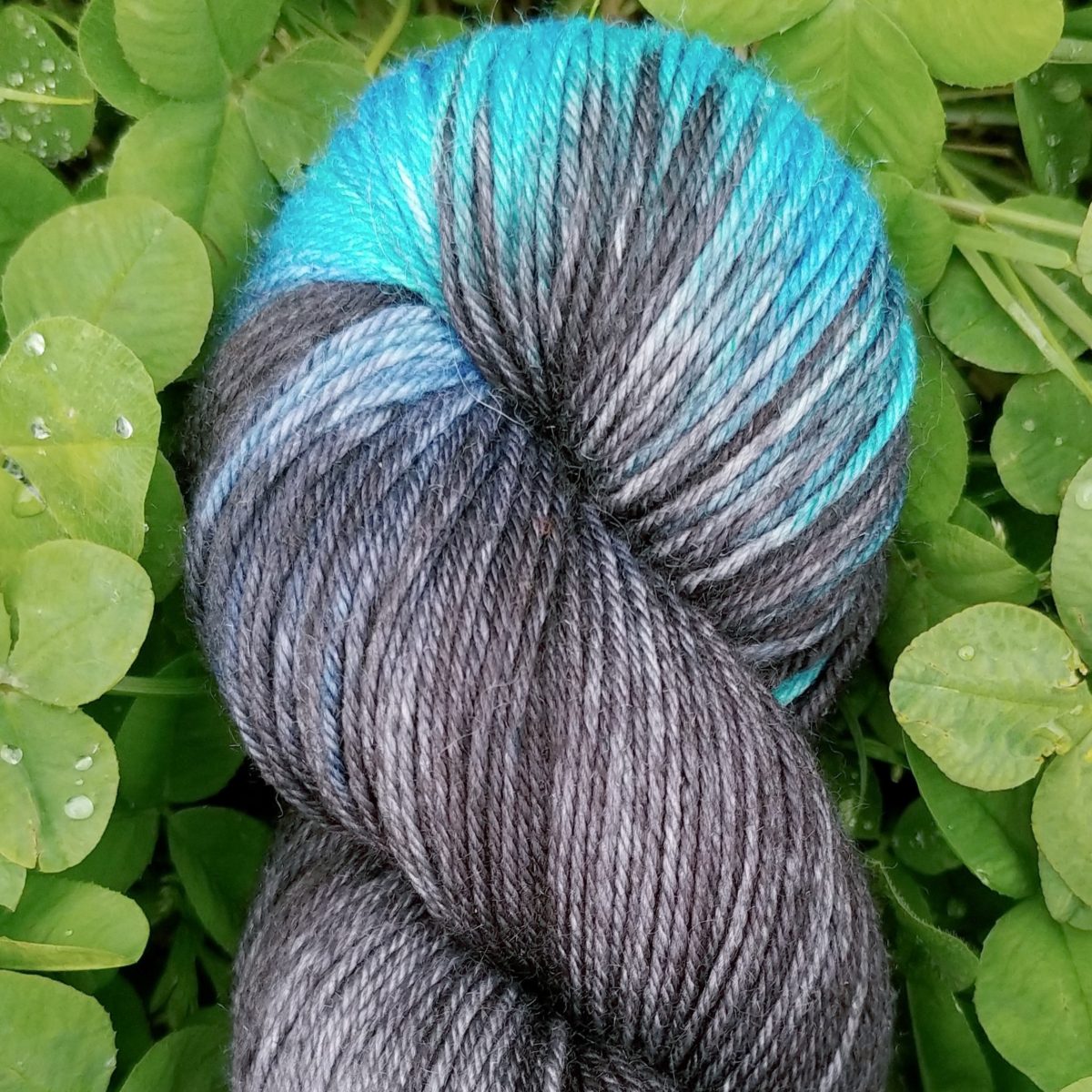 Newbie crocheter Lys is hooked, but she's learning that making so many projects means giving them to friends and family or risk being buried in crochet. This latest design created by Laurinda Reddig is the perfect cozy gift for a new friend, and Lys was excited to be one of the pattern testers for it.

The Yarn
This kit features 434 yards of Dark Side of the Moon from Alexandra and the Art of Yarn, a superwash Merino wool and silk blend of fingering weight yarn. You will get to choose between Midnight with a touch of Agean Sea OR Saffron Spice. This is a fun yarn to work with as the bits of bright color pop into your work. As with all hand-dyed yarns, each skein is a little different.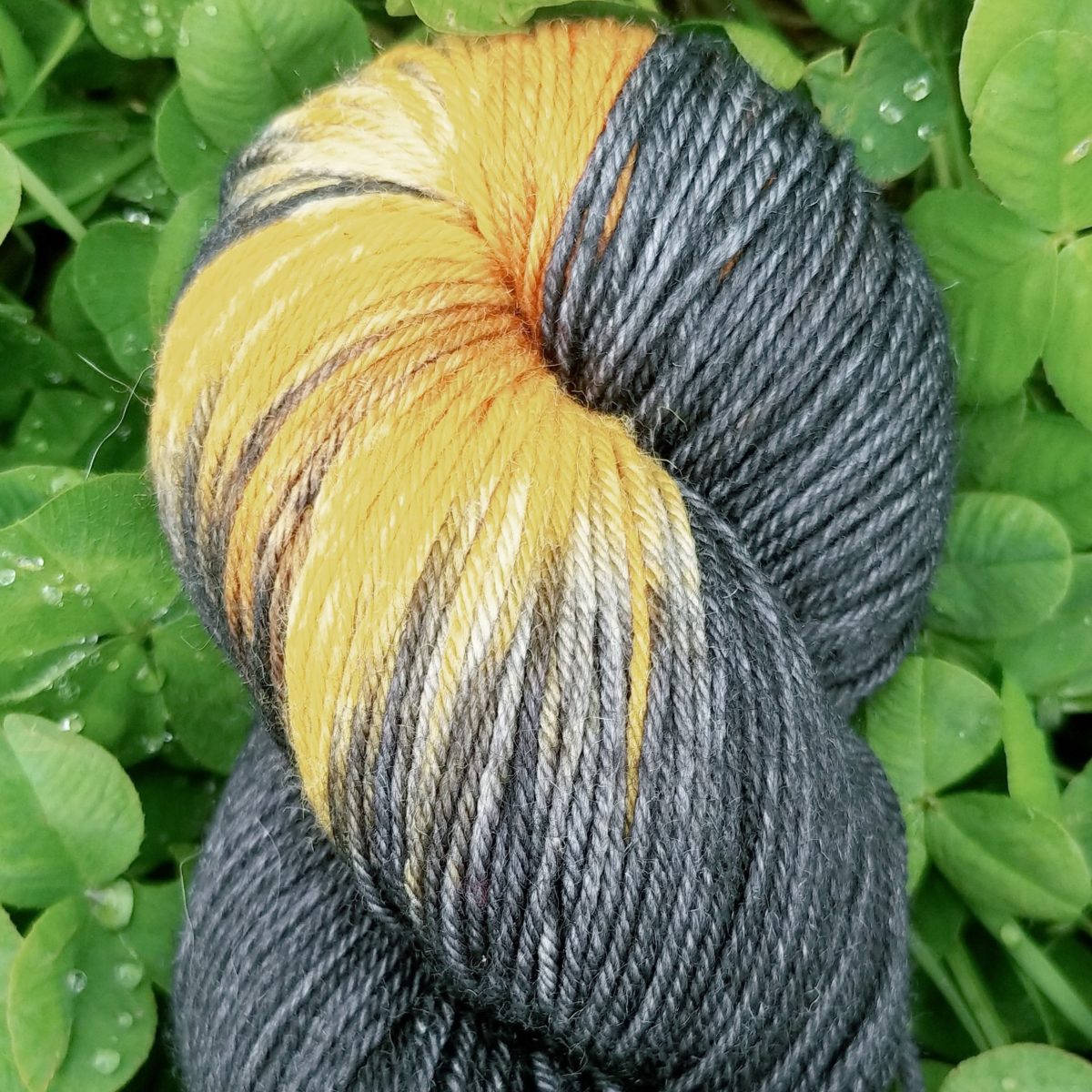 The Accessory
The Fall Kit will include handy little tools that help Lys keep track of her many new crochet projects, and may help you with yours, made for you by our designer Laurinda with a little help from our friends.
---
Are You Ready to Join The Adventure?