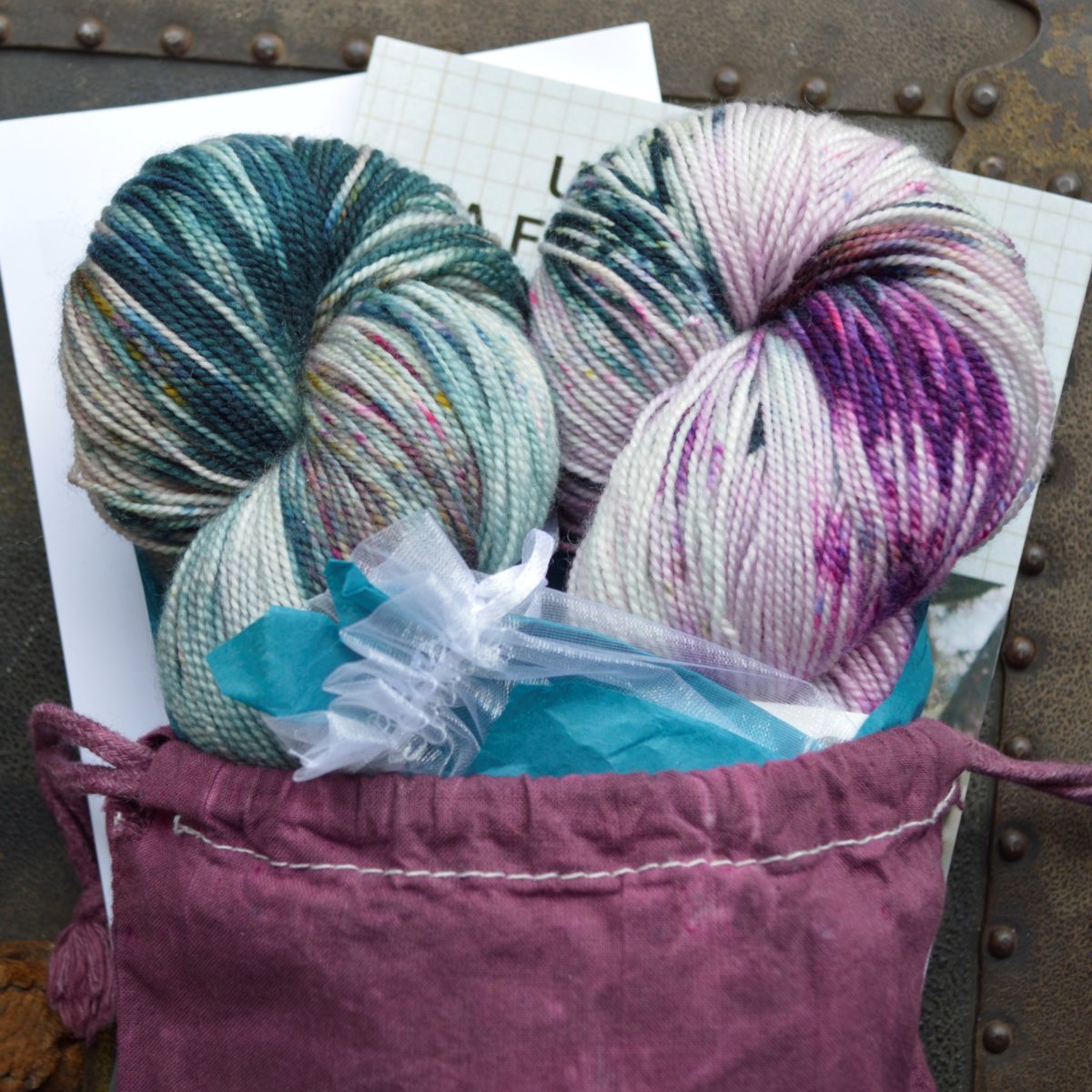 Each Quarterly Crochet Kit You Will Get:
New Crochet Pattern from designer Laurinda Reddig of ReCrochetions, inspired by the story. A printed copy of the pattern which will be advanced beginner in difficulty, including clearly written and tech edited instructions as well as stitch diagrams and/or tutorials as needed.
Original Fictional Story from author C. Jane Reid - Part One of a brand new 2-part Novel, tying the kit together.
Handmade Gift and/or Tool to use with the kit project.
Hand-Dyed Yarn from various indie dyers, exploring different yarn weights and luxury fibers with enough yarn to complete the kit project.
Muslin Project Bag, hand-stamped and hand-dyed, filled with all these kit goodies.
An Invitation to join the Ficstitches Yarns Secret Society, an exclusive online community for Kit Club Book Discussions, Crochet-Alongs and more.
You get all this for just $70 plus shipping, once every 3 months. Kits Ship in March, July, September, and December.
---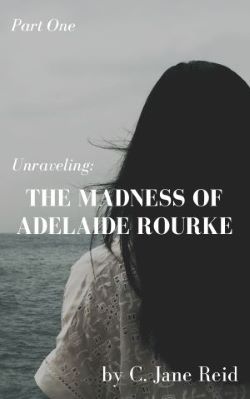 Our Summer 2020 Will Include:

The Story
Unraveling: The Madness of Adelaide Rourke by author C. Jane Reid. The 1960s are over for Adelaide Guthrie Rourke. Her husband is dead. Her older sisters are estranged. Her mother doesn't understand her. And all her best friend wants is reveling in the Age of Aquarius. As Adelaide's world crumbles around her, a woman comes to her, a woman with kind and knowing eyes and a smile she recognizes. It's one she is wearing in the photographs from her wedding day, a smile she has since lost. Can this woman be the one to help her recover from her grief? Or will she lead Adelaide farther into chaos?

The Pattern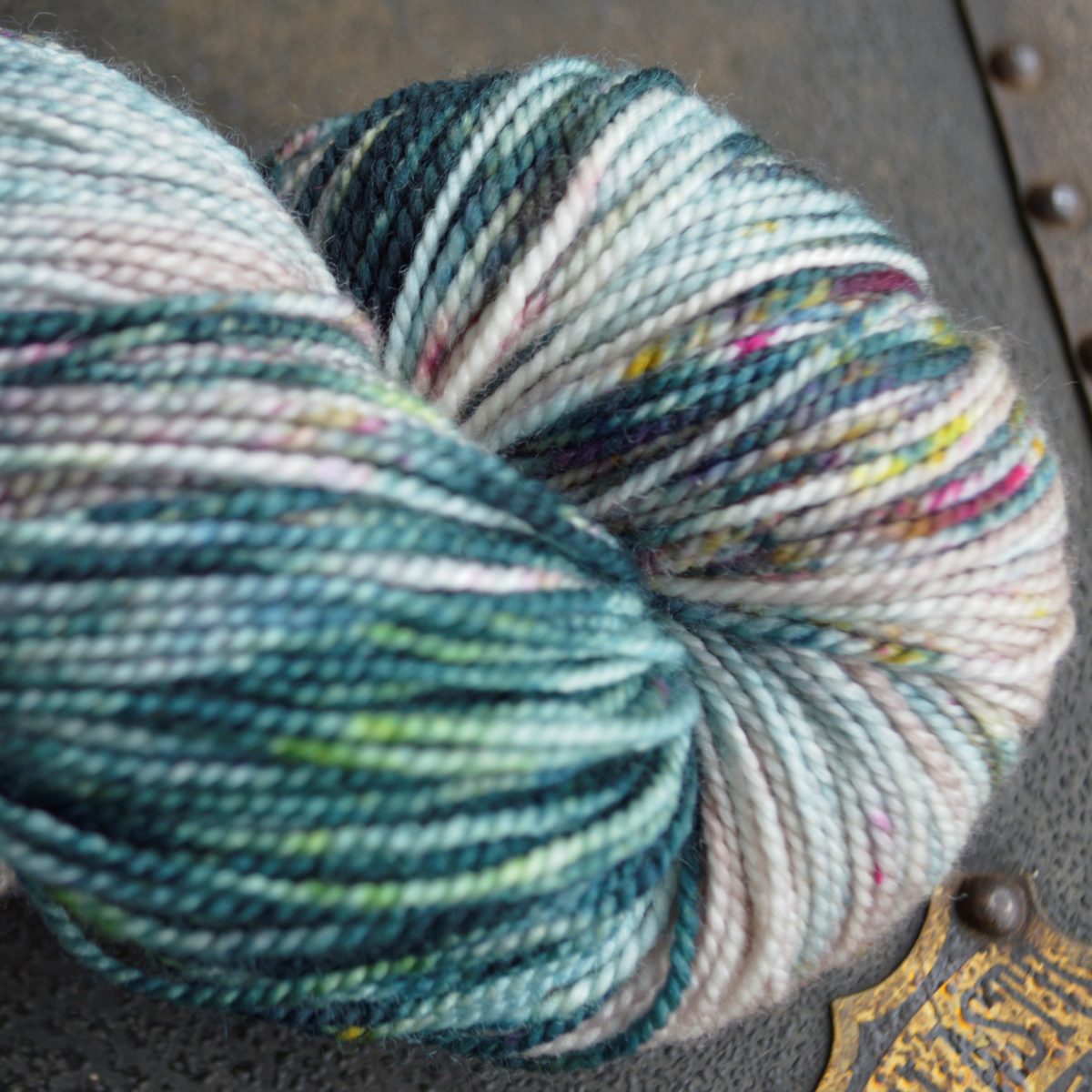 The newest design by Laurinda Reddig will give you a chance to try something a little different in crochet, a technique that gained popularity in the 60s and 70s and has had a resurgence in recent years. Adelaide makes this useful little item to throw on over whatever she's wearing to add a little lacy flair.
The Yarn
This kit features La Jolla from Baah Yarn, delightfully soft fingering weight Superwash Merino Wool yarn. You will get to chose between Blue Magic and Purple Haze speckled colorways, perfect names to go with our 1960s era story. From Baah Yarn: As with all hand-dyed yarns, each skein takes on a slightly different appearance (even when dyed together!) No two will look identical, which makes each skein unique!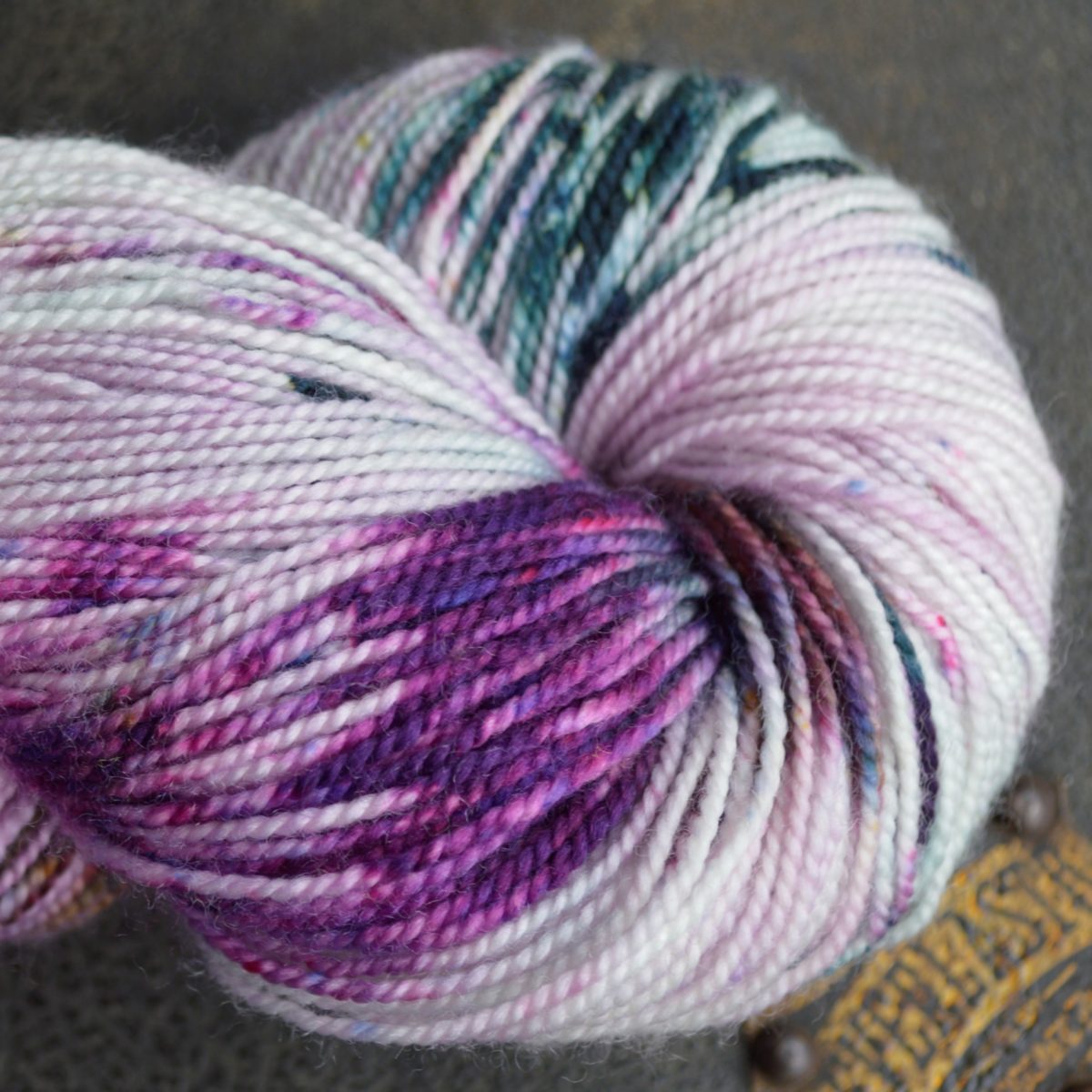 The Accessory
The project in this kit will feature a technique that requires a special tool you may not already have in your tool box, so we will include one, handmade by one of our favorite yarn tool makers…
Are You Ready to Join The Adventure?
Join our mailing list so you don't miss another kit. Fall Preorders open July 1st!