Our first crochet kit club of 2016 featured:
In this new story by author C. Jane Reid, we finally learn the fate of Ailee's dear friend, Elsie, introduced in The Secret Stitch. Elsie MacClayne never thought she'd arrive in the New World a penniless widow. Her only hope lies in finding her cousin, Connor, who has already made Pennsylvania Colony his home. All she wants is a safe place to raise the child she is expecting. When the search for Connor leads to only more heartache, can she stand against loneliness and hostility? For it will take more than courage for Elsie to claim her place in this new land with strange threats lurking in the shadows of the forest. Elsie's story will be available as The Sojourn Stitch in May 2016.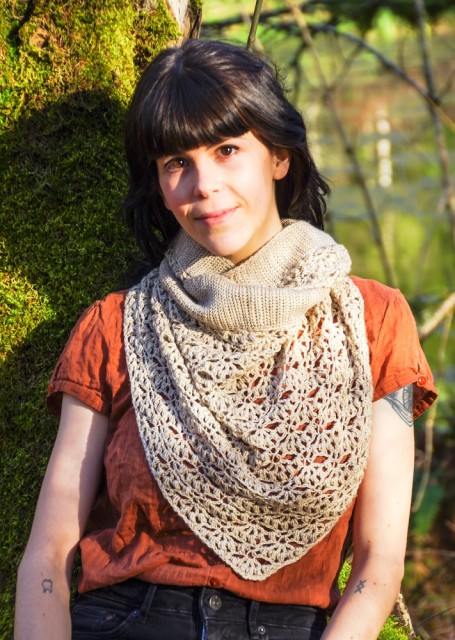 Elsie's Farewell Shawl

Laurinda Reddig's newest shawl design is an airy, elegant accessory inspired not only by friendship and compassion, but by Elsie's desire to protect her young friend, Mary. Elsie searches in her own, unique way for the key to creating the secret stitch that is both useful and lovely, and what she discovers forms the foundation that Laurinda Reddig used to begin this artful shawl. Elsie's Shawl is now available on Ravelry.
Bumblebirch Yarn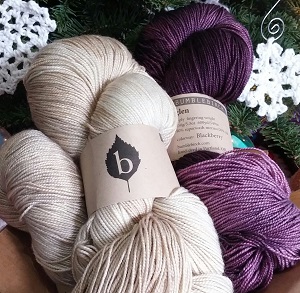 One extra-large skein of fingering weight Glen Yarn from Bumblebirch.  This lightweight yarn is a luscious mix of 20% silk and 80% merino, and hand-dyed in the choice of colors in Mushroom or Blackberry in honor of the woodland hollow where Elsie found both shelter and respite from her long journey.
Row-Counting Bracelet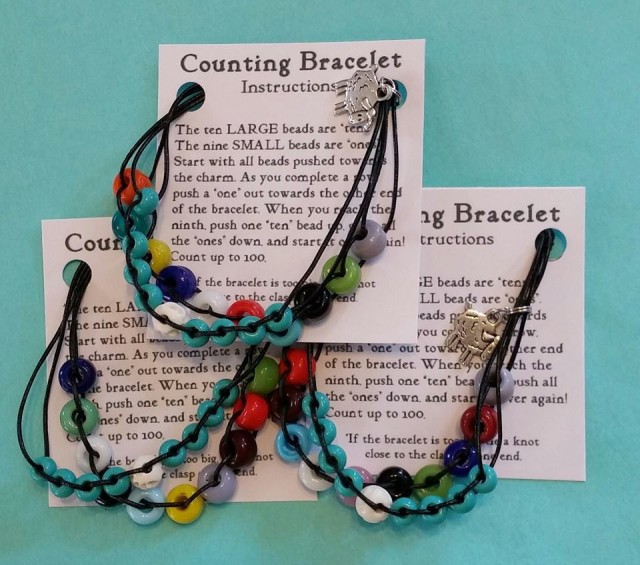 Monica Lowe of Craftwich Creations made these useful row-counting bracelets to aid in crocheting Elsie's Farewell Shawl. A simple but delightful tool, these bracelets combined leather cord and colorful beads, replicas of the beads Elsie receives from unusual visitors to her new home. Each bracelet also sports a little sheep charm, another nod toward Elsie's homeland and the sheep she and her late husband raised in Ireland.
Chicken Scarfs!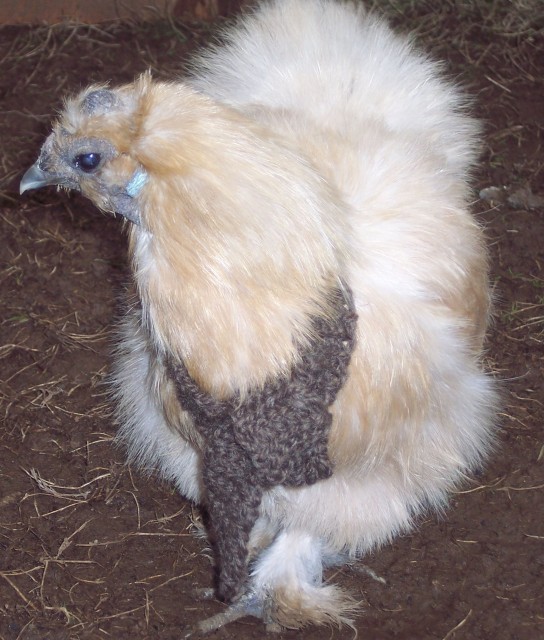 Yes, chicken scarfs, or at least the pattern. Elsie didn't set out to make chicken scarfs, but Mary knew exactly what to do with the little practice strips Elsie made in her quest to learn the secret stitch. Each kit included a pattern for making a chicken scarf to help protect your own flock from the dangerous beasts that hunt at night, or to craft into a clever hairband to wear while spinning wool or baking bread.
The second kit for 2016 goes on sale April 1st and will include another new story by C. Jane Reid that furthers the tale of the Secret Stitch and the families of Ailee and Elsie.