Our Second Crochet Kit Club Featured: 


Part Two of the fictional story by C. Jane Reid, Unraveling: The New World. Part three will follow in the next kit. Each story will stand alone, but when all three are put together, they will tell the story of Ailee Donaghue, a young woman making her way in a new world. Ailee's full story is now a novel, The Secret Stitch, available on Ebook now, and print version coming very soon!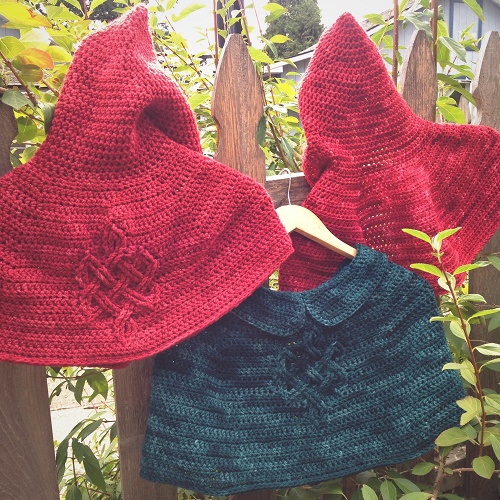 Cadha's Celtic Capelet, designed by Laurinda Reddig, is a modern interpretation of the capelet worn by Cadha in the story. Worked in one continuous piece from the point of the hood down to the bottom edge, it is inspired by the Celtic Knotwork of Ailee's homeland. The Eternal Knot cable pattern on the back has no beginning or end, connecting one's destiny bound by time and change. The pattern comes with three variations: a hood, an easy version without the cable, or a collar rather than a hood. The pattern has been tech-edited, includes stitch diagrams and photo of special stitches, and can be purchased on Ravelry.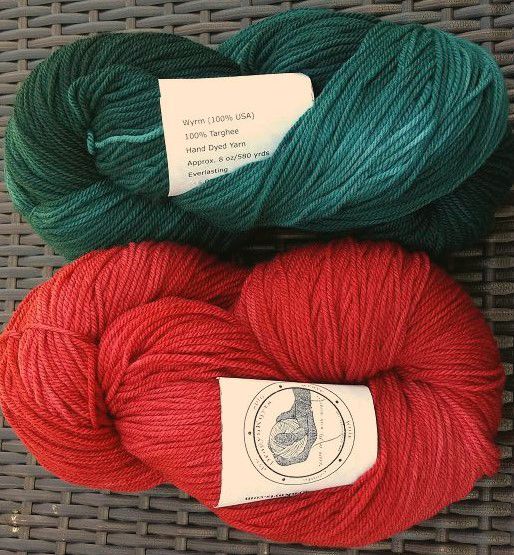 One extra-large skein of approximately 8 oz/580 yards of Wyrm from DragynKnyts, 100% Targhee worsted weight yarn, was included with each kit, in either Everlasting or Bleeding Heart. This magnificent skein of hand-dyed yarn is plentiful enough to complete the hooded capelet from beginning to end.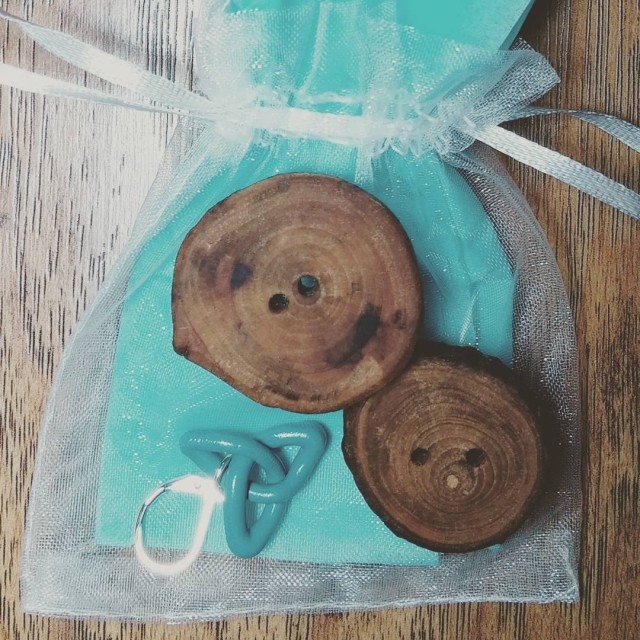 Finally, in addition to hand-carved hooks for the limited Deluxe Kits, our hook-maker, Monica Lowe, provided a selection of wooden buttons for you to close your finished capelet. She also created a tiny clay trinity knot stitch marker for each kit to help you keep track of the first stitch as you work the continuous rounds of the Hood. You can find Monica's hooks, buttons, and other handmade goodies at Craftwich Creations.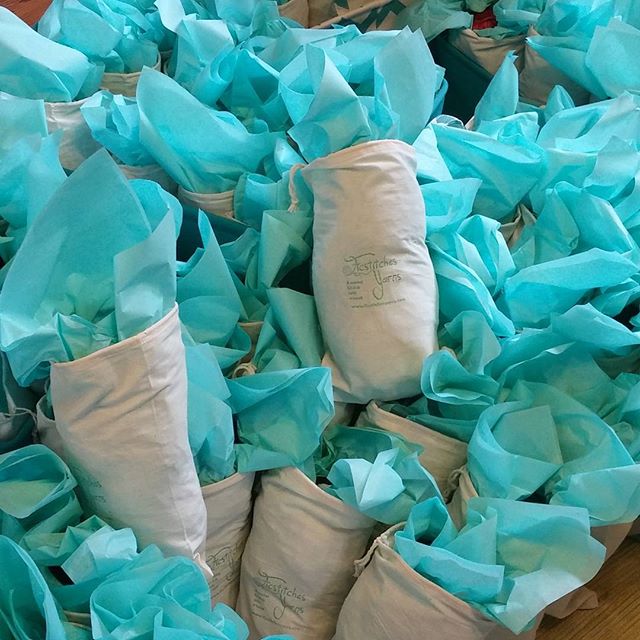 We had so much fun putting together all of the little details for this kit club. We have really appreciated reading so many positive responses from those of you who have received them and look forward to putting out more fabulous kits in the future. Be sure to find our Ravelry Group and Facebook Page to share your progress with others all working on the same pattern together!
Don't forget, Kit Club #3 will be available for PreOrders in the month of October. But the Deluxe kits may sell out quickly!